Looking to buy new garage doors for your home? Do you need a supplier for strong and high-quality roller garage doors? If yes, then you have come to the right place. We are The Garage Door Company, the leading team for roller garage doors in Hucknall.
With years of experience and knowledge, we are the only team you need for your new garage doors. We can provide you with a fully customised door that is tailored to your specifications.
To know more about our roller garage doors and why we are the best supplier, get in touch with us today. You can directly call us on 0800 046 75 76 and speak to one of our team members.
The Number One Roller Garage Doors Hucknall Specialists
When it comes to purchasing a new garage door, it's important to find a reputable and experienced supplier that offers high-quality, durable doors that look great. The Garage Door Company is the go-to choice for Hucknall residents who are looking for garage doors, including roller garage doors.
At The Garage Door Company, we offer a comprehensive service from beginning to end, including free surveys. We conduct a survey of your garage to determine which of our garage doors would be the best fit for you. During the survey, we also take into account your specific needs and requirements to create a custom garage door design. You will have complete control over every detail, from colours and finishes to included features.
Once we have worked with you to design your roller garage doors in Hucknall, our expert installers will install them with precision. Our installers are some of the best in the business, ensuring a seamless installation.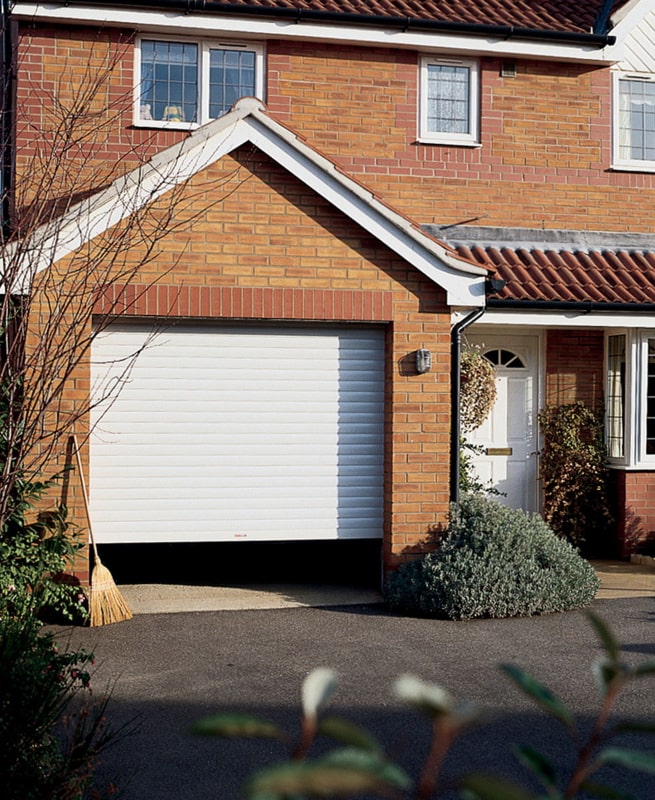 Our range of Garage doors we offer in Hucknall
Additional Services We Provide Here at The Garage Door Company
At The Garage Door Company, we are the leading providers of a wide range of garage doors throughout the UK. This means that in addition to roller garage doors in Hucknall, we can also offer many other garage door types, including:
Find out more below!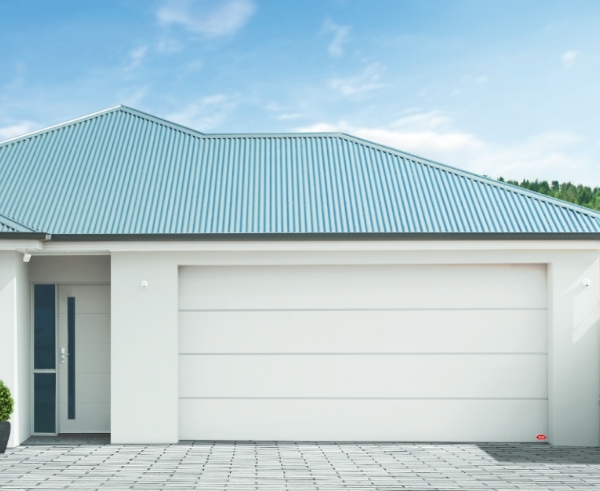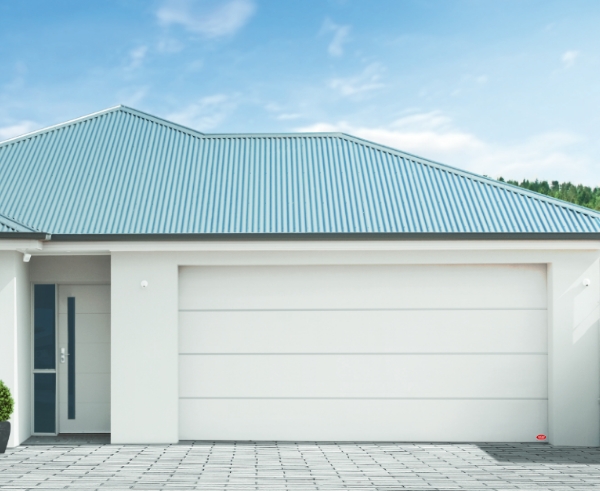 Our sectional garage doors in Hucknall are comprised of individual panels that are linked together by hinges. As these doors are opened, the panels rise vertically, folding and storing neatly under the ceiling. This makes them ideal for garages that have limited space inside and outside, as you can park your car right in front of the door and still have enough space to open it. We offer sectional garage doors in steel, which can be customised with a range of colours, finishes, and features.
Our customers often choose our up and over garage doors, which are classic garage doors that open by swinging outwards and upwards. Although this type of opening requires more space to operate effectively, these doors have a straightforward design and are user-friendly. We offer them in various materials, such as steel and GRP, and as with all of our garage doors, they can be personalised to suit your needs. You will have many options to choose from, including a variety of colours, finishes, and features.
Our side hinged garage doors are a popular choice among customers who want something a little different from standard doors. These doors consist of two halves, with one door slightly larger than the other, that swing open on side hinges like regular doors. They are easy to operate, and as there is no vertical lift, they do not interfere with your garage ceiling or lights. Our side hinged doors can be made from steel, or GRP, and we offer a range of customisations, including various colours, finishes, and features.
In addition, we provide all of our doors with the option of electric operation, including roller garage doors for our Hucknall customers. By upgrading to electric operation, you can enjoy the utmost convenience, as your doors can be opened and closed with a push of a button, without the need to leave your vehicle. You can choose from various transmitters, such as hand transmitters, push pads, key buttons, and coded keypads.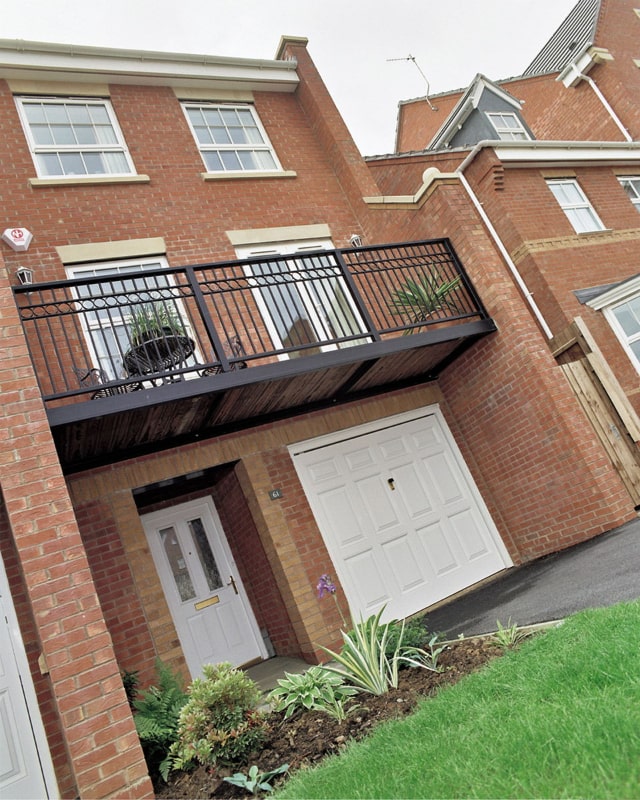 Gallery
We understand that many customers prefer to see our garage doors in person before contacting us. To accommodate this, we have a dedicated online gallery page that displays images of our impressive range of roller garage doors in Hucknall, as well as our other garage doors.
We are confident that seeing our extensive selection of Hucknall roller garage doors and other garage doors for yourself will convince you that we are the top provider for you. So, take a look at our gallery and contact us when you're ready to discuss your new garage doors.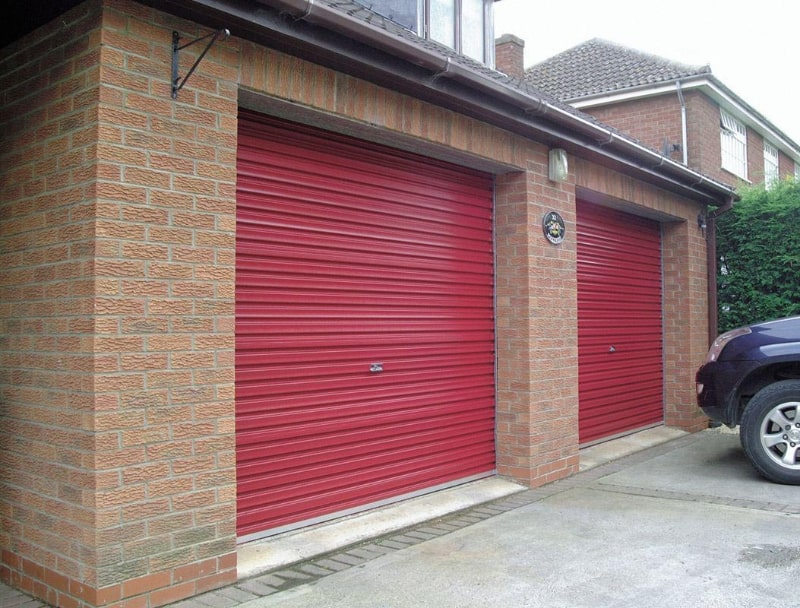 While other companies in Hucknall offer garage doors, none can match the comprehensive service that we provide here at The Garage Door Company. Our experience and knowledge allow us to offer a tailored service, ensuring that you receive the perfect roller garage doors in Hucknall.
To learn more about our products and services, feel free to contact us by calling 0800 046 75 76 and speak directly with one of our team members. You can also get in touch through our contact form or by sending an email to [email protected], and we will respond promptly.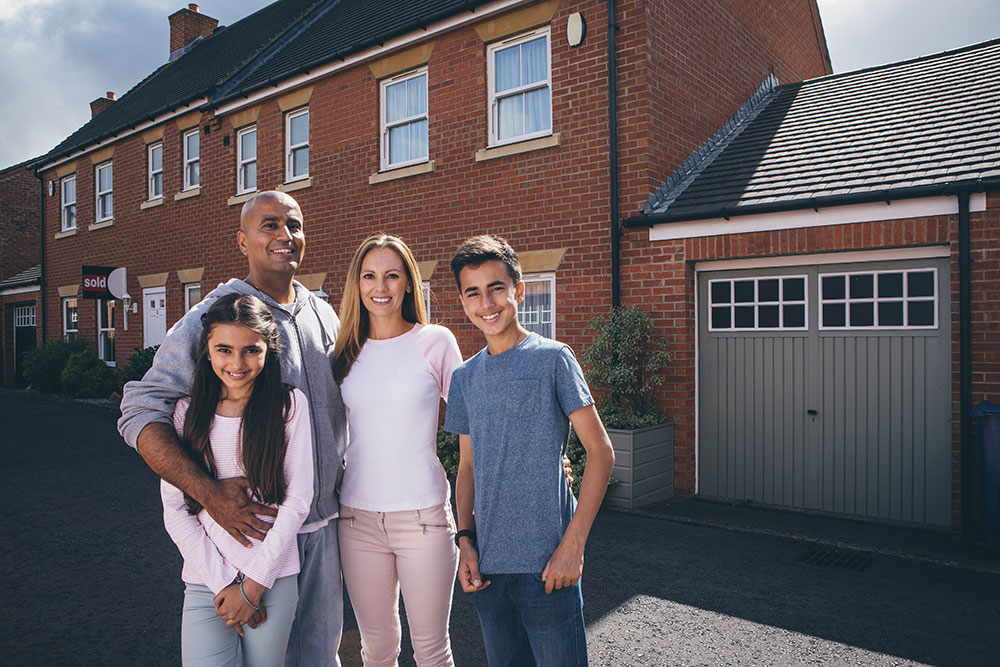 Roller Garage Door Technical Information
To view the technical information for our roller garage doors, request your FREE brochure today.