The Garage Door Company Careers
Our people are unique experts in the world of Garage Doors.
Whether you want to be store-facing or learning the art of installing garage doors, we're looking for people who put the customer at the heart of what they do, and have a passion for being successful.
Scroll to the bottom of the page to see our current vacancies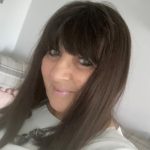 I fell into Human Resources 20 years ago, working as a part time HR Administrator. I enjoyed it so much that I went on to complete my CIPD, gaining a Master's degree at the same time. I have worked at a senior level in Retail, Finance, Oil & Gas and Manufacturing.
I joined The Novoferm Group in 2018 and at that time they did not have a HR department. We now have a payroll & HR department and continue to grow the department moving from transactional to a strategic partner in the business.
Our business is going through a period of change and it is a very exciting time for us all. New hires joining our business join at a very exciting time. There are lots of opportunities to grow with the business and be part of our journey moving forward.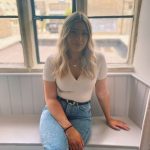 In 2018, I graduated from Birmingham City University with a 2:1 in Business & Human Resource Management. Since then, I have gained an array of experience across HR & recruitment within both the public & private sector.
I enjoy working within the HR team for The Novoferm Group, as every day is different. It's a social role, where I meet and deal with different people on a daily basis. The Senior Management Team continuously push me out of my comfort zone, which has resulted in me gaining the skills and knowledge required for me to progress within my role.
Within the last year, The Novoferm Group has transformed it's approach to its employees; who are our biggest asset. We invest in our staff, offer excellent benefits, and celebrate each other's achievements. Our organisational values are at the forefront of all business decisions, which is evident in our company culture.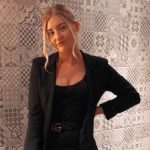 I started off with The Novoferm Group in 2020 as a Business Apprentice supporting Operations. After a year of working in that department, I then started working in Human Resources and began helping with general admin. In June 2021 I completed my Business Admin Apprenticeship with a Distinction at 99%. Once I qualified I continued to work in HR, I have now had 1 years' experience in HR & am currently studying for my CIPD Level 3.
I have had such a good experience over the past 2 years working for Novoferm. There is so much opportunity here and the business is continuously growing & progressing each day. 
Over the past year, there has been so much change as a whole; we have new benefits, new values & an excellent company culture.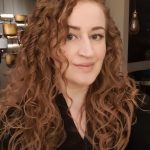 Emma – Senior Credit Controller
Emma Allen joined us back in January 2018 as a Credit Controller, dealing with the Key Accounts customers. Being in a different sector to the one she had previously worked in gave Emma the opportunity to gain an understanding of how to effectively maintain working relationships with clients and follow up on any missed payments.
Emma's skills were quickly picked up on by our previous Managing Director, who noticed the passion she had for credit control. She was enrolled onto the Chartered Institute of Credit Management course, which helped her to broaden her knowledge of the various issues surrounding credit control. Through this course, she gained first-hand knowledge of how to be a successful collector of debt within the business environment, how the trade industry works, consumer and export credit management and how accounting principles and Business Law works.
Whilst studying for the CICM course, Emma was given a role at The Garage Door Company, where she began to chase debt for the supply of goods, rather than services. Whilst she found the role to be a learning curve, it has vastly broadened her knowledge of dealing with the consumer market and B2B customers. She also took, a course on The Consumer Rights Act 2015, which she has since completed.
Upon completing the CICM course Emma was offered the position of Senior Credit Controller, a role that came with greater responsibility as she was tasked with assisting her Line Manager in preparing vital reports for The Garage Door Company's, German Parent Company which she really enjoys. Emma's fast-paced and multi-faceted role within the Garage Door Company allows her to develop her skills and understanding to a high level. She thoroughly enjoys the challenges that come with her role and finds it to be an immensely rewarding job. She hopes to continue her progress here with us, further honing her expertise.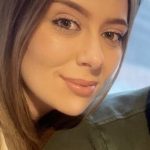 Shannon – Sales Co-ordinator
Shannon started working for The Garage Door Company back in 2018, and has since undertaken a variety of roles within the company, ranging from administration, wholesale, retail, sales and installation. This has allowed to her to develop and hone her skills and she enjoys the challenges that each of these roles provide.
Due to the fast-paced nature of the business, Shannon sees every day as an opportunity to learn and she finds researching and implementing new processes incredibly rewarding. Since her beginnings in 2018, she has decided to progress further with us and move into a role that truly makes the most of her interpersonal skills.
Under the leadership of her Branch Manager Clare, Shannon has enrolled in a Team Leader NVQ Apprenticeship and has found this to be incredibly beneficial when learning about how to manage individuals. Through a range of learning and management styles, Shannon has built upon her expertise to gain a better understanding of how to be an effective leader.
We are looking forward to seeing what the future holds for Shannon as she progresses within the company, and are thrilled to have her on board.