AtThe Garage Door Company, we feel it is our duty to deliver first-class service to our clients at all times. With this in mind, we go above and beyond on every project to make sure that our customers are left wholly satisfied with our professional services.
We are always looking for ways to improve our services in order to better cater to our clients, which is why we encourage customers to get in touch with any feedback that they have. Whether you've been left pleased with our services or you'd like to lodge a complaint, we'd like to hear from you.
By reaching out to our customer centre, we can make sure that you're left satisfied with our team and the garage door services that we deliver.
Accreditations and Partnerships
In the time that we've been operating, we've built up an excellent reputation, thanks to the quality of our products and the professionalism of our staff. Our consistent efforts have resulted in us receiving recognition from several esteemed industry bodies, including the likes of DHF, CHAS, Smas Worksafe and Which? Trusted trader. These organisations acknowledge the quality of our services and the expertise of our in-house specialists.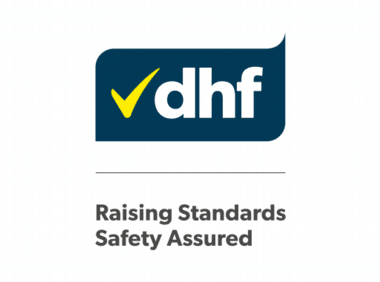 The Door & Hardware Federation (DHF) is a not-for-profit trade association that fully endorses our products and services at The Garage Door Company. DHF is regarded as the go-to organisation for providing guidance and legal advice to consumers, as well as the latest details concerning door standards in the UK and Europe. The DHF work hard to reduce the number of non-compliant companies in the market place, making sure that only responsible businesses following the correct trading standards and regulations are available for clients.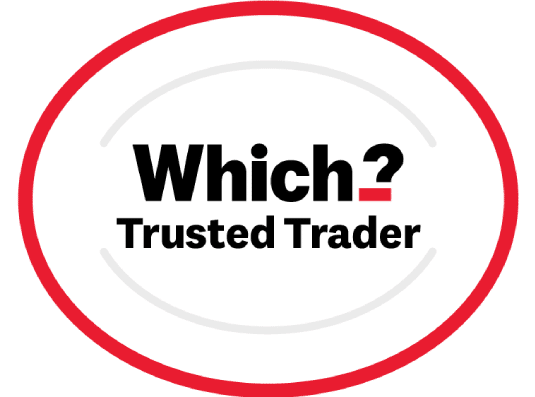 We are proud to have been partnered with Which? Trusted Traders for over five years. The organisation oversees an endorsement scheme that recognises reputable traders, providing the public with peace of mind when they're in the market for a garage door or other home improvements. We comply with Which? Trusted Traders' code of conduct, so if any disputes do arise, we have procedures in place to have them resolved promptly.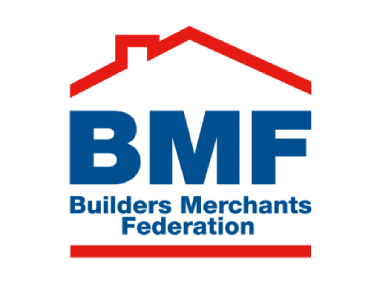 The BMF is a trade association representing over 750 builders' merchants and suppliers to the construction industry in the UK and Ireland. The organisation provides a range of services and support to its members, including training, networking opportunities, and advocacy on behalf of the industry. Members of the BMF are expected to adhere to a Code of Conduct that sets out standards for ethical behaviour and professionalism in the industry. We at The Garage Door Company are proud to be accredited by such an esteemed industry body, as it's a testament to the quality of the products and services that we deliver.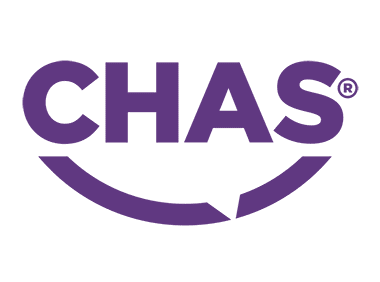 CHAS are the number one provider of compliance and risk management solutions in the UK. They provide businesses like The Garage Door Company with award-winning solutions that help ensure supply chain compliance, mitigate risks, and maintain cost-effective supply chain operations. They are the co-founders of the Safety Schemes in Procurement (SSIP) and the Common Assessment Standard. CHAS are a huge name spanning multiple sectors, from construction to facilities management. They lead the way, establishing compliance benchmarks that drive industries and ensure a safer environment for all.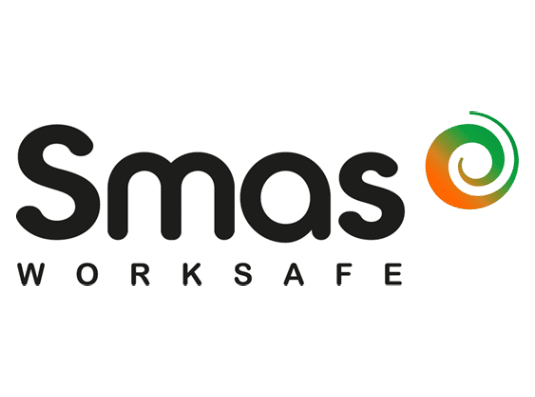 Smas Worksafe are a national leader in providing full-form Safety Schemes in Procurement (SSIP) and health & safety accreditations. They assist businesses like The Garage Door Company in managing health and safety obligations. Smas Worksafe offers unparalleled compliance support, bespoke packages, industry-leading training, and swift turnarounds, helping contractors quickly and easily demonstrate their H&S competence to their customers.
Claim your
FREE

home survey today!
Enter your details below and a member of the team will be in touch to discuss your requirements.
Largest UK Retailer
As we are the largest retailer of garage doors in the UK, we are guaranteed to stock your exact requirements, whether it being size, style or colour.
1 Year Guarantee
When your garage door purchase is complete you will receive a 1 year guarantee, valid from the date of installation.
Dedicated Installation Team
We don't employ third parties, we have our very own installation team.
Affordable Rates for All 
We pride ourselves on offering attractive and reasonable prices for all clients