If you're looking for a trustworthy company that offers top-notch garage doors and installation services in Bedford, look no further than The Garage Door Company. You can use our convenient online tool to design your own garage doors and get a FREE quote without any obligation. When you book your FREE survey, you'll also enjoy up to 25% discount on all stock garage doors.
Furthermore, we provide several financing options to make it easy for you to pay for your new garage doors. For more information, reach out to our garage door specialists at 0800 046 75 76.
Side Hinged Garage Doors in Bedford That You Can Depend Upon
At The Garage Door Company, we take pride in being the top choice for premium side hinged garage doors in Bedford. Our impressive range of high-quality side hinged garage doors is sure to impress our clients. With a vast selection of options, we guarantee that you will find a side hinged garage door that is suitable for your property. Our team is committed to exceeding your expectations and ensuring that you are completely satisfied with your purchase.
With extensive knowledge and expertise in side hinged garage doors in Bedford, our team is confident in meeting the requirements of all our clients. We offer helpful advice to ensure that our clients choose a side hinged garage door that is perfect for their home. Learn more about our exceptional selection of side hinged garage doors and discover why we are the most sought-after team for garage doors.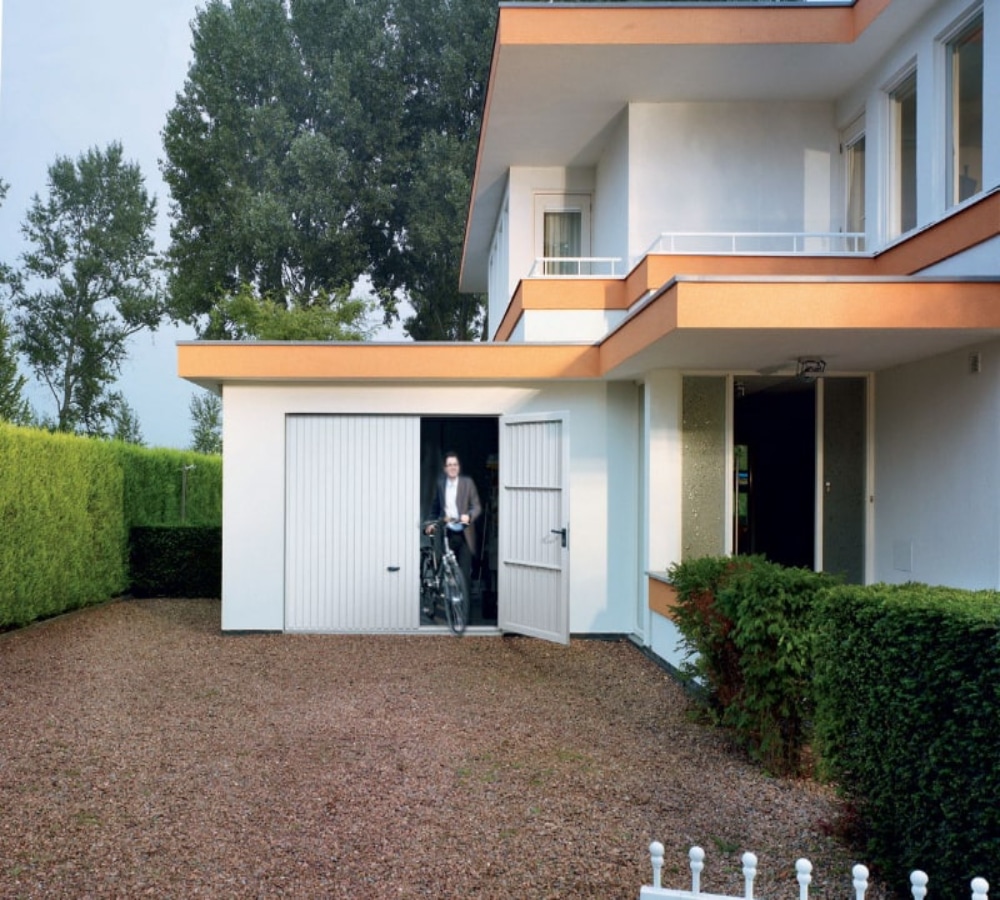 Our Range of Garage Doors in Bedford
Side Hinged Garage Doors Technical Information
To view the technical information for our side hinged garage doors, request your FREE brochure today.
Benefits of our Side Hinged Garage Doors
There are many advantages to selecting our side-hinged garage doors, which are tailored to meet your individual requirements and preferences. You can choose from a range of materials, designs, and colours, and we strive to design and manufacture doors that improve the visual appeal of your property.
We guarantee the durability of your new garage doors, as well as the security of your property and possessions, with a secure locking system to give you peace of mind. Additionally, these doors are robust and sturdy, ensuring that they can withstand most weather conditions and prevent water from penetrating into your garage.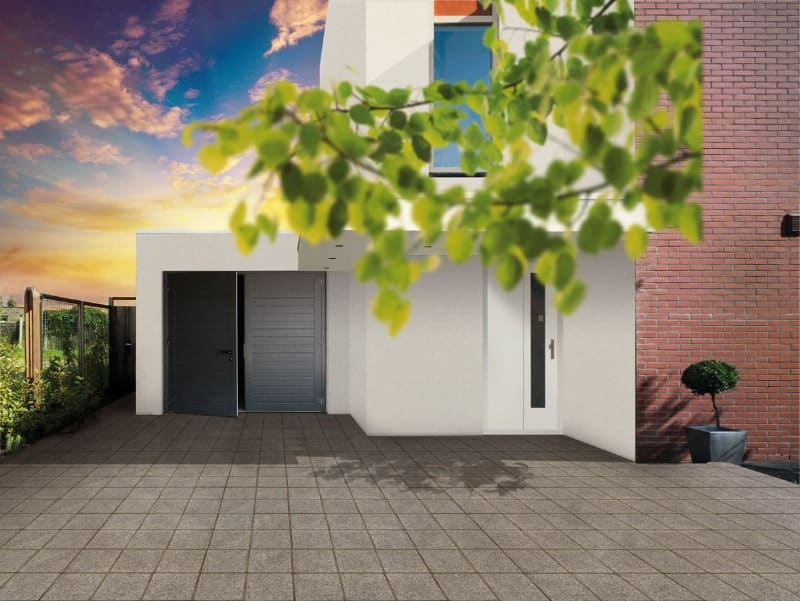 Other Garage Doors We Supply
The Garage Door Company has always aimed to cater to the garage door needs of numerous Bedford property owners. This is the reason why we continuously improve and expand our selection of high-quality garage doors. Our team is confident in providing the same level of quality and service, regardless of the type of garage door you choose. Below, you can find more detailed information about our excellent range of garage doors.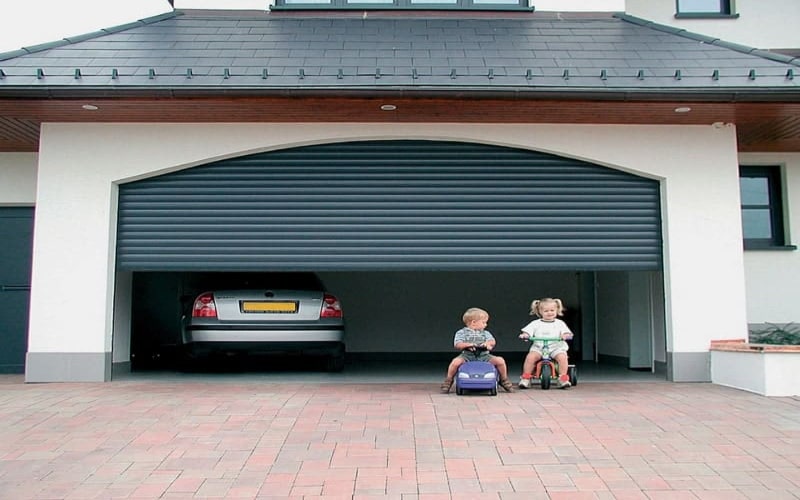 Sectional Garage Doors
We offer a range of sectional garage doors that open vertically, eliminating the need for the "kicking-out" motion common in other garage doors. They are particularly suitable for properties with limited space, allowing you to open and close the doors without having to move your vehicles while parking.
As a result, you get an additional three feet of opening space. These lightweight and practical doors offer several benefits. You can easily open and close them, thanks to their lightweight design. With cutting-edge manufacturing techniques combined with high-quality components, you can be sure of receiving a sturdy and secure sectional garage door.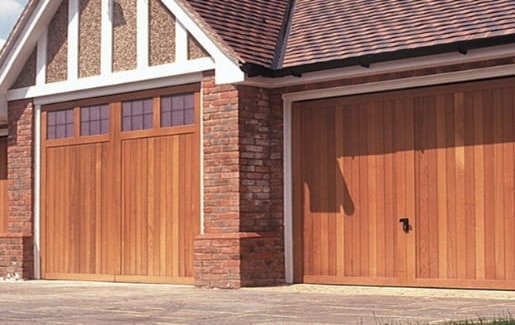 Up and Over Garage Doors
As the name suggests, up and over doors are opened by lifting the main panel and pushing it over into the garage ceiling. These doors provide more space within the garage, making them ideal for homeowners looking to maximise space efficiency. Up and over doors are highly durable, making them the perfect choice for Bedford property owners who want to maintain a high level of security in their homes.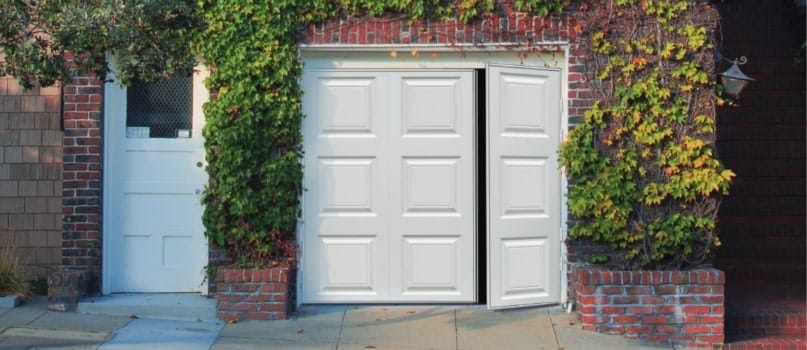 Roller Garage Doors
Our roller garage doors open by rolling up, with the door hiding under the ceiling when fully opened. Therefore, our roller garage doors are an ideal option for those who want to save space, as they require very little clearance to operate – you can even park your car directly in front of the garage door and still have space to open and close it. These garage doors provide thermal insulation and high-quality weather protection, as well as a secure locking system.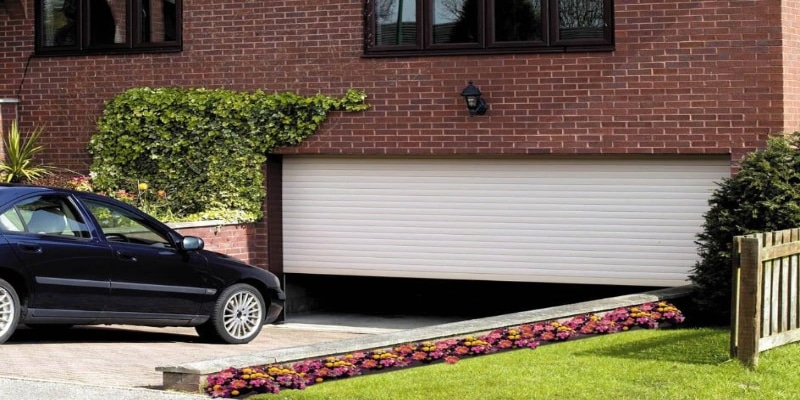 Side Hinged Garage Doors
There are several options available for side hinged garage doors, allowing you to create the perfect garage doors to meet your needs. We provide a range of materials to add a personal touch to your garage doors and complement the exterior of your home. You can choose the colour of your garage doors, and whether you want half and half openings or thirds.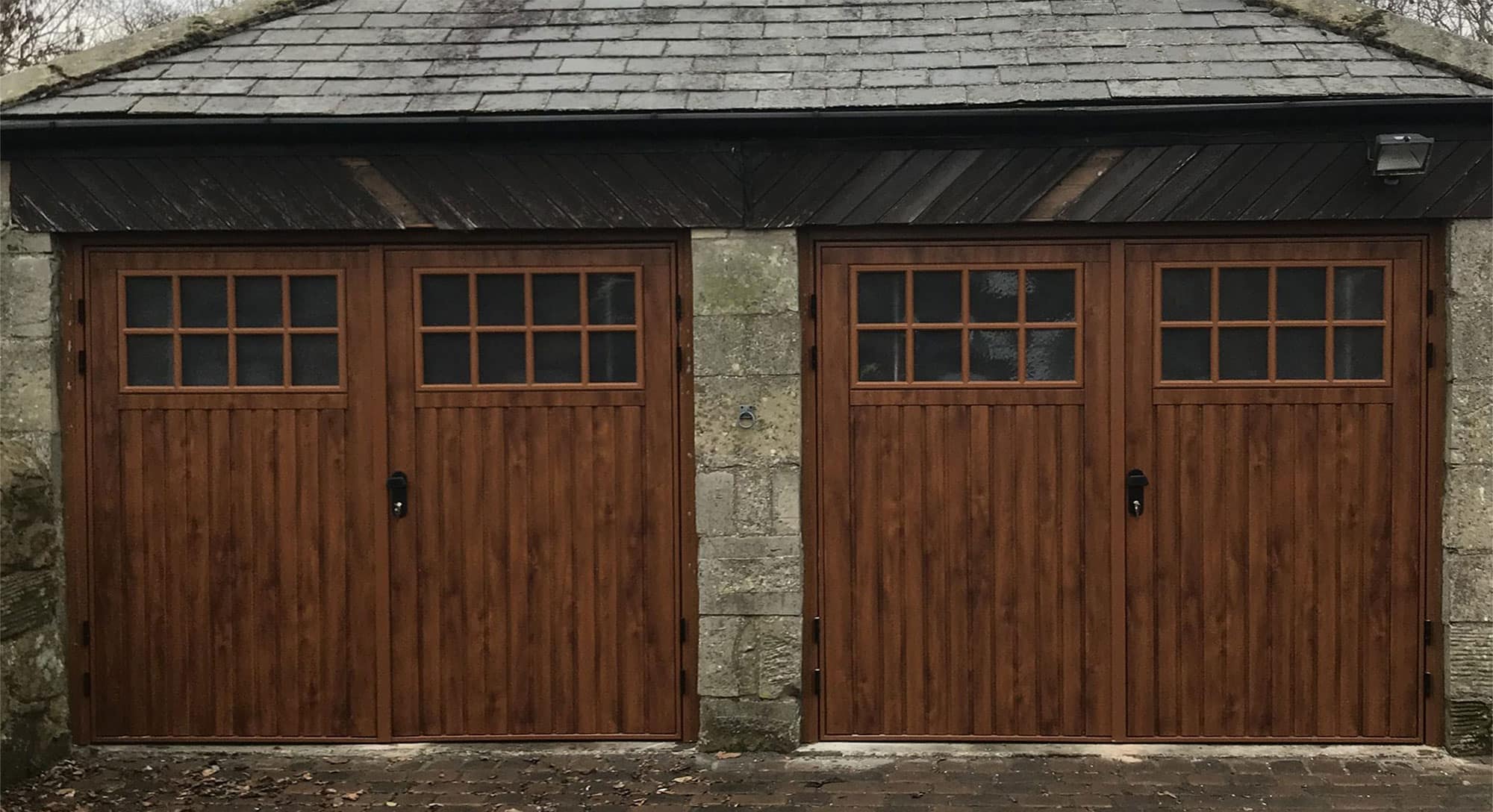 Why Choose Our Side Hinged Garage Doors in Bedford
For over three decades, we have become the leading supplier of quality garage doors in and around Bedford. As the largest UK garage door retailer, we have earned an excellent reputation for our attention to detail and product availability. Our commitment is to maintain high quality while offering affordable prices, making it hard for competitors to beat us on price.
If you happen to find a lower price elsewhere, simply inform us. When you choose to purchase doors from us, rest assured that our dedicated installation team will handle all the work. Additionally, all our doors come with a guarantee of up to ten years, providing you with complete peace of mind.
Looking for high-quality side hinged garage doors in Bedford? Look no further than The Garage Door Company. With a variety of options to choose from, you're sure to get a unique custom-made garage door. If you believe that we are the right team for you, please don't hesitate to contact us. You can reach us at 0800 046 75 76, where a member of our team can discuss the options we provide and your requirements.
Alternatively, you can fill out the contact form on our website to receive a free home survey. Our team is happy to provide details of our services and answer any questions you may have. We also offer a free, no-obligation quote and a free site survey.