Are you considering adding a new garage door to your property?
Have you been looking for the leading supplier of high-quality, durable garage doors?
If so, you have certainly come to the right place, as we at The Garage Door Company offer the widest range of garage doors in Bedford. Give us a call today on 0800 046 75 76 to learn more.
Quality Garage Doors You Can Count On
When investing in a new set of garage doors for your property, it is crucial to ensure you are working with a reputable and skilled team. This is because you not only want a door that is visually appealing but also provides security for your garage. At The Garage Door Company, our team in Bedford is a popular choice for many clients as we offer a diverse range of garage doors.
With years of experience in the industry, we have acquired extensive knowledge and are recognised as the leading team for Bedford garage doors. No matter what your requirements are, we have a garage door that will meet your needs. Our selection of doors is vast and of the highest quality, ensuring your new door is durable, sturdy and visually attractive.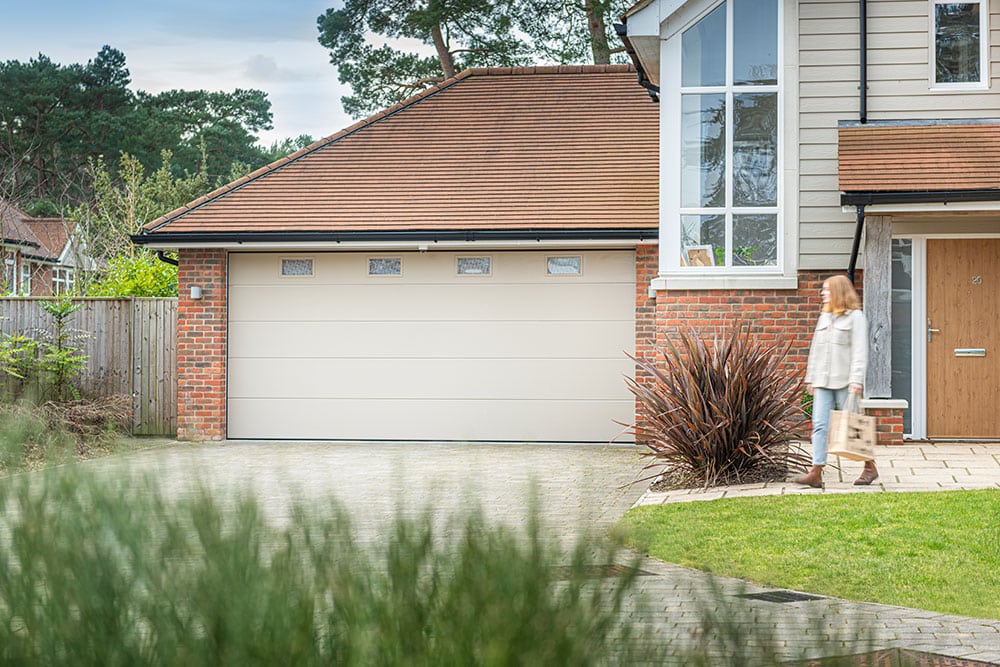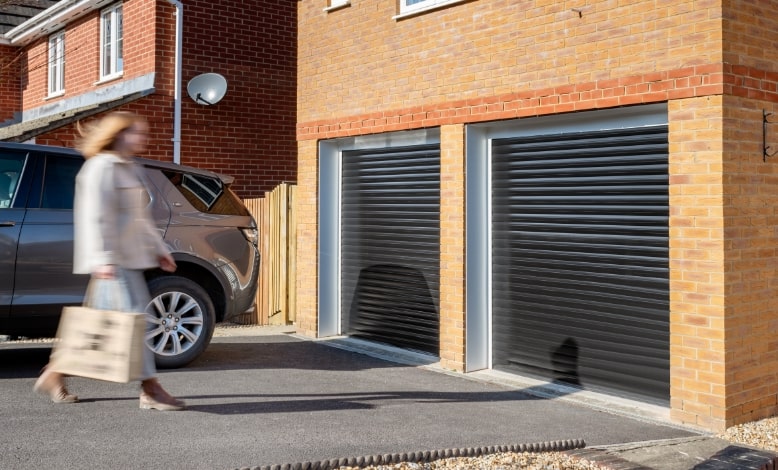 Our Range of Garage Doors
Here at The Garage Door Company, we offer a wide range of garage doors in Bedford. We understand that no two properties, or property owners, are the same and that each door will need to be different, which is why we provide such a vast range of doors. By offering many options to choose from, we are ensuring that we can always cater to every customer's specific needs, whatever they may be.
Every Bedford garage door that we provide will be made bespoke to each client's requirements and specifications. So, no matter the type of garage door you choose or the features you want to include, you can expect to receive a product entirely tailored to your requirements.
The range of garage door we offer in Bedford
Other Services We Provide in Bedford
Here at The Garage Door Company, we want to ensure that we can accommodate as many clients' needs as possible, which is why we not only supply high-quality garage doors in Bedford, but we can also have them installed for you by our team of experts. Your new garage door will be installed with precision by our team.
We also offer you a convenient Door Designer option on our website, as we know that many customers want to design their doors to their own specifications. With our Door Designer, you can choose any garage door type and customise the various features, from the operation and the designs to the colours and finishes.
You can also select any extras that you would like to have included with your garage doors, Bedford clients, including draught strips, frames, handles, remotes, and more. The specific size and requirements of your new garage door can also be selected before you receive a bespoke quote for the project.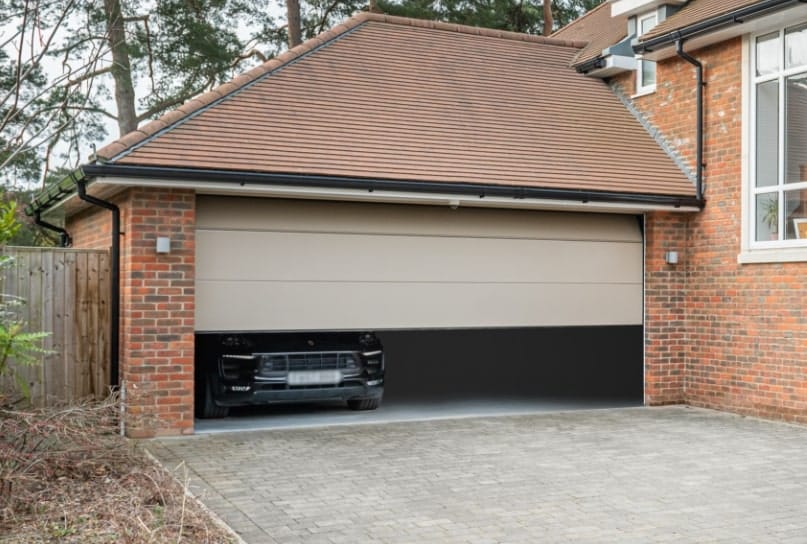 Sectional Garage Doors
Sectional garage doors are made up of individual sections that are linked together with hinges. These doors fold up when opened and are stowed away in the ceiling of your garage, making them the perfect option when space is limited, or you need to park your car straight outside the door.
At The Garage Door Company, we offer a range of sectional garage doors in Bedford, including insulated sectional steel doors and sectional timber doors. We also provide a range of insulated side sectional doors. Whichever option you choose, the door can be personalised to your requirements as there is a series of finishes and colours available.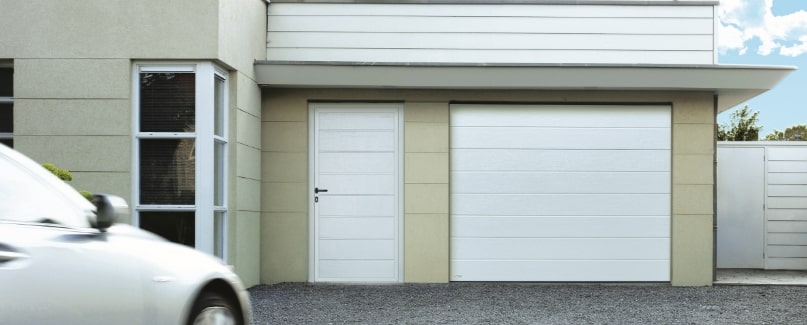 Up and Over Garage Doors
Up and over garage doors in Bedford are doors that swing upwards and outwards when opened, which means they require more space both internally and externally to run unobstructed. They are easy to operate and built to last, and we offer them in a range of materials, from GRP and steel to timber.
Our up and over garage doors can be fully customised to your requirements, as there is a range of styles, finishes, and colours for you to choose from. Plus, these doors can be produced with either automated or manual operation, depending on your needs. They are also low maintenance and come with a secure locking system for added security.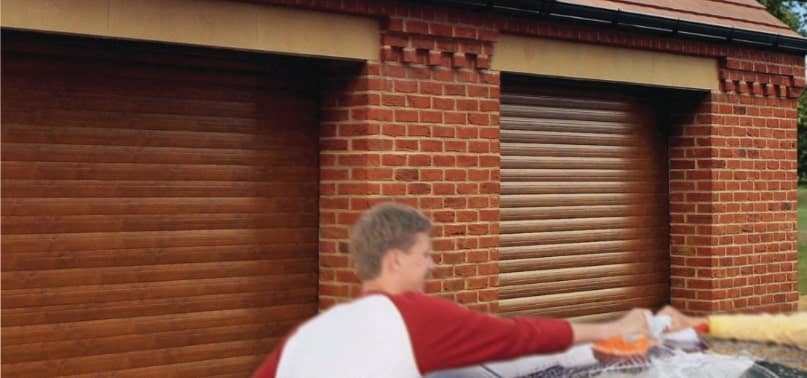 Roller Garage Doors
Roller garage doors in Bedford open vertically by rolling up and slotting inside the garage against the ceiling, making them a great option for garages that lack space. As the door opens vertically without swinging outwards, you can even park your vehicle against the garage door and still open it with ease. These doors are easily accessible and long-lasting, so you can rest assured knowing that you end up with a roller garage door that is highly suitable.
Our Bedford roller garage doors are fully customisable, too, with a range of finishes and colours to choose from. These doors are made using high-quality aluminium, which means they are thermally insulated, weatherproof, and low maintenance. You can also choose to include additional features such as vision slats to let in natural light, and they come with secure locking systems as standard. Plus, these doors can be fully automated for ease of use.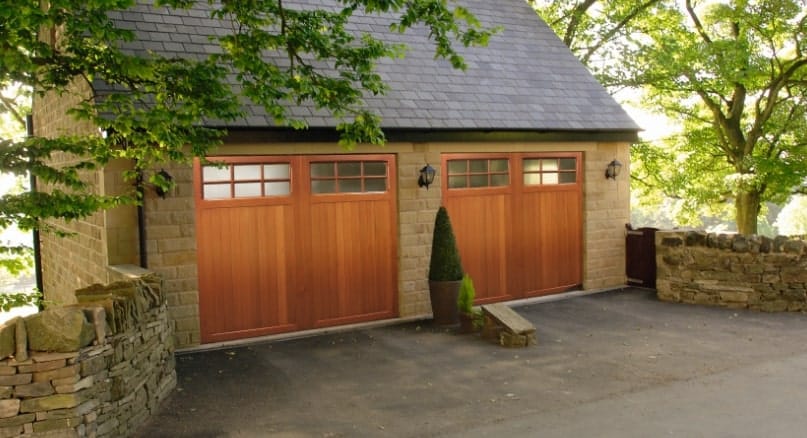 Side Hinged Garage Doors
At The Garage Door Company, we offer side-hinged garage doors to Bedford clients who are looking for something different. These doors consist of either 50/50 or offset sections, where one door is slightly wider than the other, and they open outwards on side hinges, just like regular doors. Side-hinged garage doors are easy to operate and do not conflict with your garage ceiling, as there is no vertical lift.
Our Bedford side hinged garage doors are made from either timber, steel, or GRP, and they are all available in a range of styles and colours to suit any requirements. As such, these doors can be fully personalised to your exact requirements. You can also choose from additional features such as windows, and these doors offer insulation and highly secure locking systems.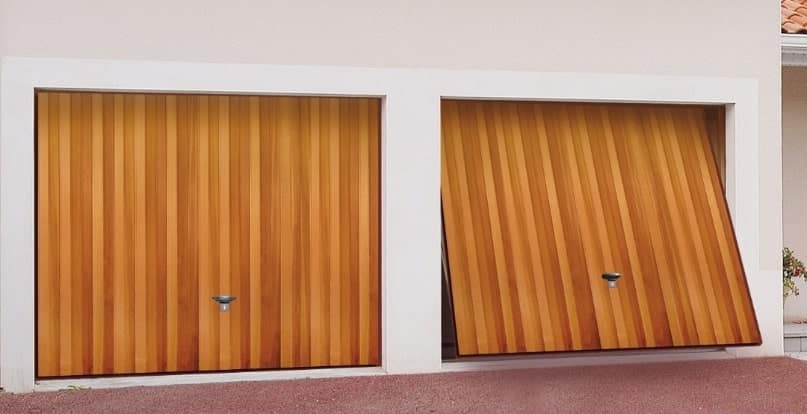 Timber Garage Doors
If you prefer the natural look of wood over steel or aluminium, then our timber garage doors are the perfect choice for you. These garage doors for Bedford customers are made in the UK and tailored to your exact specifications, ensuring the perfect fit.
Our timber garage doors in Bedford offer the aesthetic benefits of timber but also provide thermal insulation and the best security features on the market. They are available with Secured by Design certified locks and features, which guarantee the highest levels of security.
Moreover, these timber garage doors can be further customised to your requirements as there is a range of designs and finishes to choose from. You can also opt for windows, allowing natural light to flood your garage.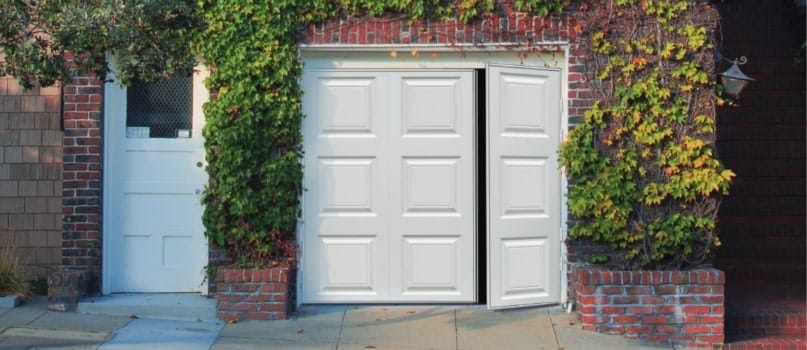 Electric Garage Doors
Electric garage doors in Bedford provide the ultimate convenience as they can be opened and closed with the use of a remote, meaning you won't have to leave your car to operate them. As with all our doors, they can be customised to your specifications, with a wide range of designs, colours, and finishes to choose from.
Our electric garage doors are also highly secure, featuring tested security functions. Additionally, you can choose from a variety of remote options, including hand transmitters, push pads, key buttons, or coded keypads. There are several other garage door electrical upgrades available, so be sure to reach out to our experts in Bedford if you'd like to learn more about the options available.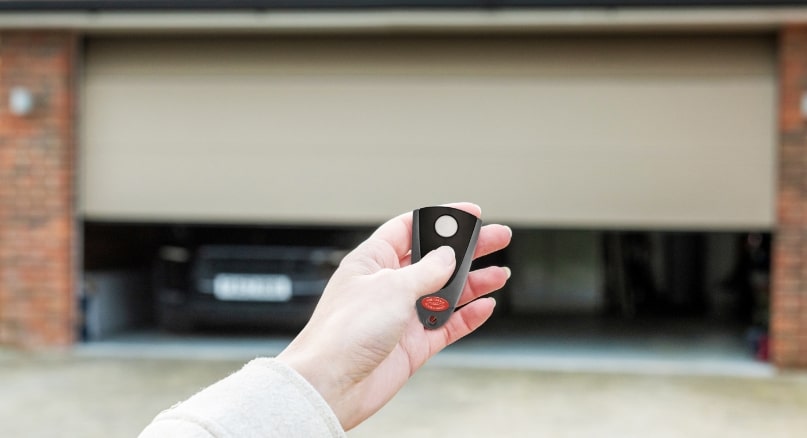 Looking for high-quality garage doors in Bedford? Look no further than The Garage Door Company. With a range of options available, you are sure to receive a unique and bespoke garage door. If you think we are the right team for you, please don't hesitate to contact us. Our staff are always willing to discuss garage door options with Bedford clients at length.
You can call us on 0800 046 75 76, and a member of our team will discuss our options and your requirements. Alternatively, you can fill out our contact form on our website to receive a complimentary home survey. We are more than happy to answer any questions you may have about our services. Plus, we offer a free, no-obligation quote and site survey. Take full advantage of our comprehensive services today!