Are you in search of a reputable business known for supplying and installing the finest garage doors in London?
Look no further than The Garage Door Company. Customise your own garage doors using our convenient online tool and receive a FREE quote with no obligation. Claim your FREE survey and enjoy up to 25% off on all in-stock garage doors. Moreover, we offer a variety of finance options to ensure a feasible payment method for your new garage doors. For further information, please contact our team of garage door experts at 0800 046 75 76.
Side Hinged Garage Doors in London That You Can Depend On
At The Garage Door Company, we take pride in being the leading experts in high-quality side hinged garage doors. Our London customers are consistently impressed by the extensive range of top-notch options we offer. With such a wide selection available, you're certain to find a side hinged garage door that perfectly suits your home.
Our dedicated team goes above and beyond to ensure your complete satisfaction, surpassing all expectations with a side hinged door that exceeds your requirements. With their extensive knowledge and expertise in side hinged garage doors in London, our staff is confident in meeting the needs of every customer. They are readily available to provide valuable advice, guiding you to select the perfect side hinged garage door for your home.
Continue reading to explore our exceptional collection of side hinged garage doors, and discover why we are highly sought after for all your garage door needs.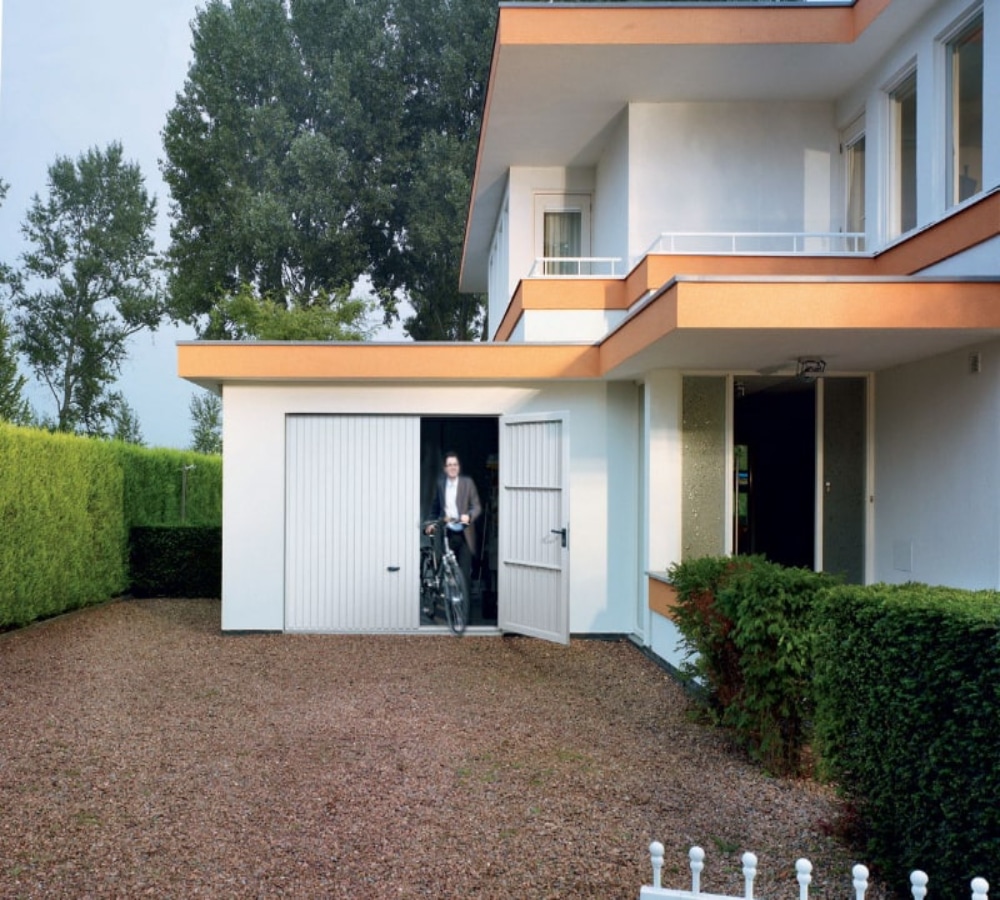 Our Range of Garage Doors in London
Side Hinged Garage Doors Technical Information
To view the technical information for our side hinged garage doors, request your FREE brochure today.
Benefits of Our Side Hinged Garage Doors
Our side hinged garage doors offer numerous advantages, all centred around your specific needs and preferences. One of the key benefits is the ability to choose from a wide range of materials, designs, and colours. We strive to create garage doors that not only serve their functional purpose but also enhance the aesthetic appeal of your property.
When it comes to durability, our garage doors are built to last. We guarantee their resilience, ensuring they withstand the test of time. Furthermore, we prioritise the security of your property and belongings. Our side hinged garage doors come with a secure locking system, providing you with peace of mind and protection.
Moreover, our doors are designed to withstand various weather conditions. Their strength and durability ensure that they can resist the elements and prevent water or harsh weather from seeping into your garage. This ensures the safety and protection of your belongings stored inside.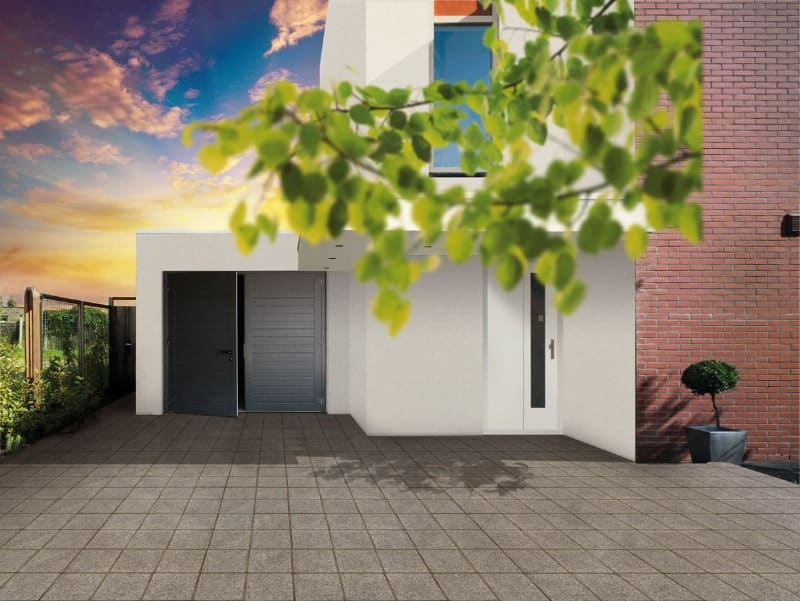 Other Garage Doors We Offer
The Garage Door Company is committed to meeting the garage door needs of numerous residents in London. Our primary objective is to provide a wide range of quality garage doors to accommodate the diverse requirements of our customers. We have consistently expanded and improved our selection to ensure we can deliver the highest standard of doors and services, regardless of the type of garage door you choose. Please find detailed information below about the exceptional garage doors we offer.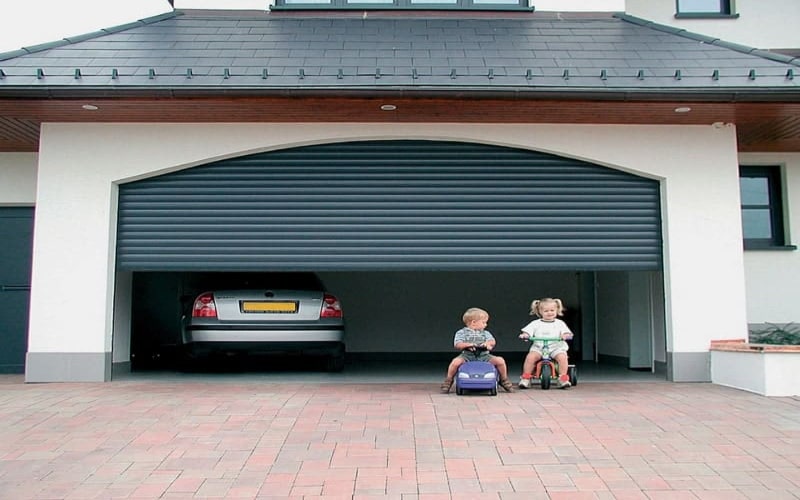 Sectional Garage Doors
Our range includes sectional garage doors that operate vertically, eliminating the inconvenience of doors "kicking out" like traditional models. These doors are particularly suitable for homes with limited space, as you no longer need to move your vehicles to open or close them while parking. This innovative design provides an additional three feet of opening space.
Our sectional garage doors offer practicality and convenience due to their lightweight construction. Opening and closing these doors is effortless. Through the use of advanced manufacturing techniques and high-quality components, we ensure that you receive a sturdy and secure sectional garage door.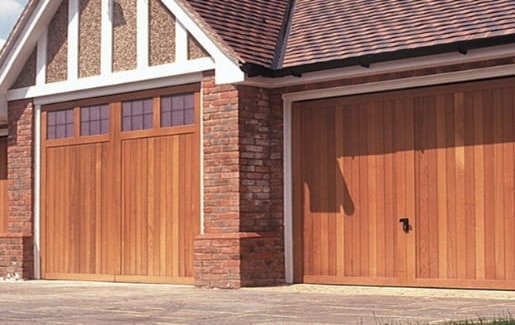 Up and Over Garage Doors
Up and over doors, as their name suggests, are operated by lifting the main panel upward and pushing it over into the ceiling of the garage. These doors maximise the available space within the garage, making them an ideal choice for homeowners seeking to enhance space efficiency. In addition, up and over doors are highly durable, making them a reliable option for London homeowners who prioritise maintaining a high level of security in their homes.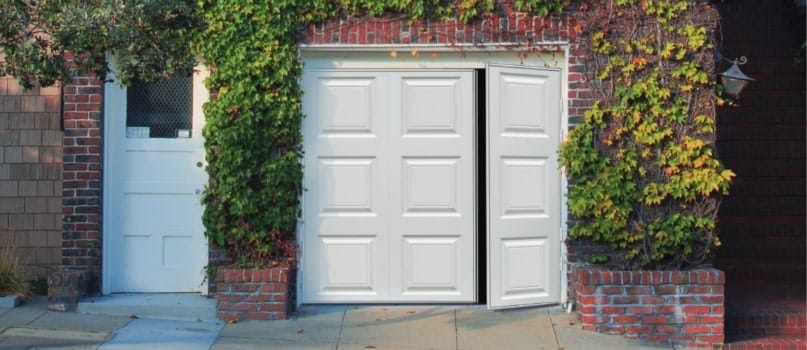 Roller Garage Doors
Our roller garage doors operate by rolling up, neatly concealing themselves under the ceiling when fully opened. This design makes them an excellent choice for individuals looking to save space, as they require minimal operating space. You can even park your car directly in front of the garage door and still have enough room to open and close it.
Our roller garage doors not only provide space-saving benefits but also offer thermal insulation and excellent weather protection. They are designed to perform well in various weather conditions. Additionally, these doors are equipped with a secure locking system, ensuring the safety and security of your garage.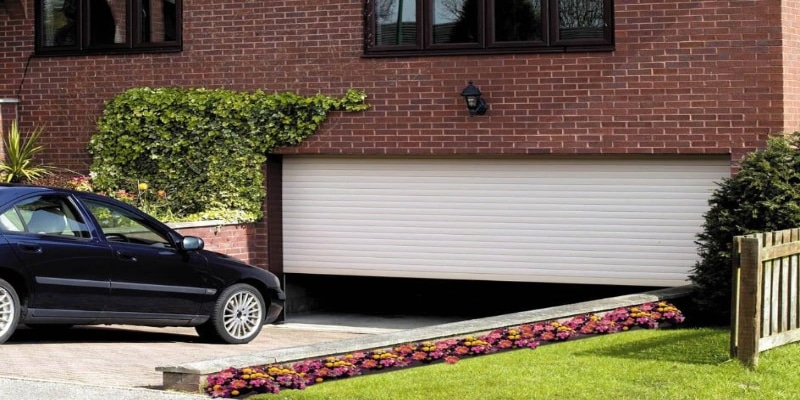 Side Hinged Garage Doors
We provide a wide range of options for side-hinged garage doors, allowing you to create your perfect garage door design. You can choose from a variety of materials that add a personalised touch to match the exterior of your home. Additionally, you have the freedom to select the colour of your garage doors, ensuring they blend seamlessly with your overall aesthetic.
Furthermore, we offer flexible opening configurations for side-hinged doors. You can choose between half and half openings or divide the door into thirds, depending on your preferences and needs. This customisation allows you to tailor the functionality of your garage doors to suit your specific requirements.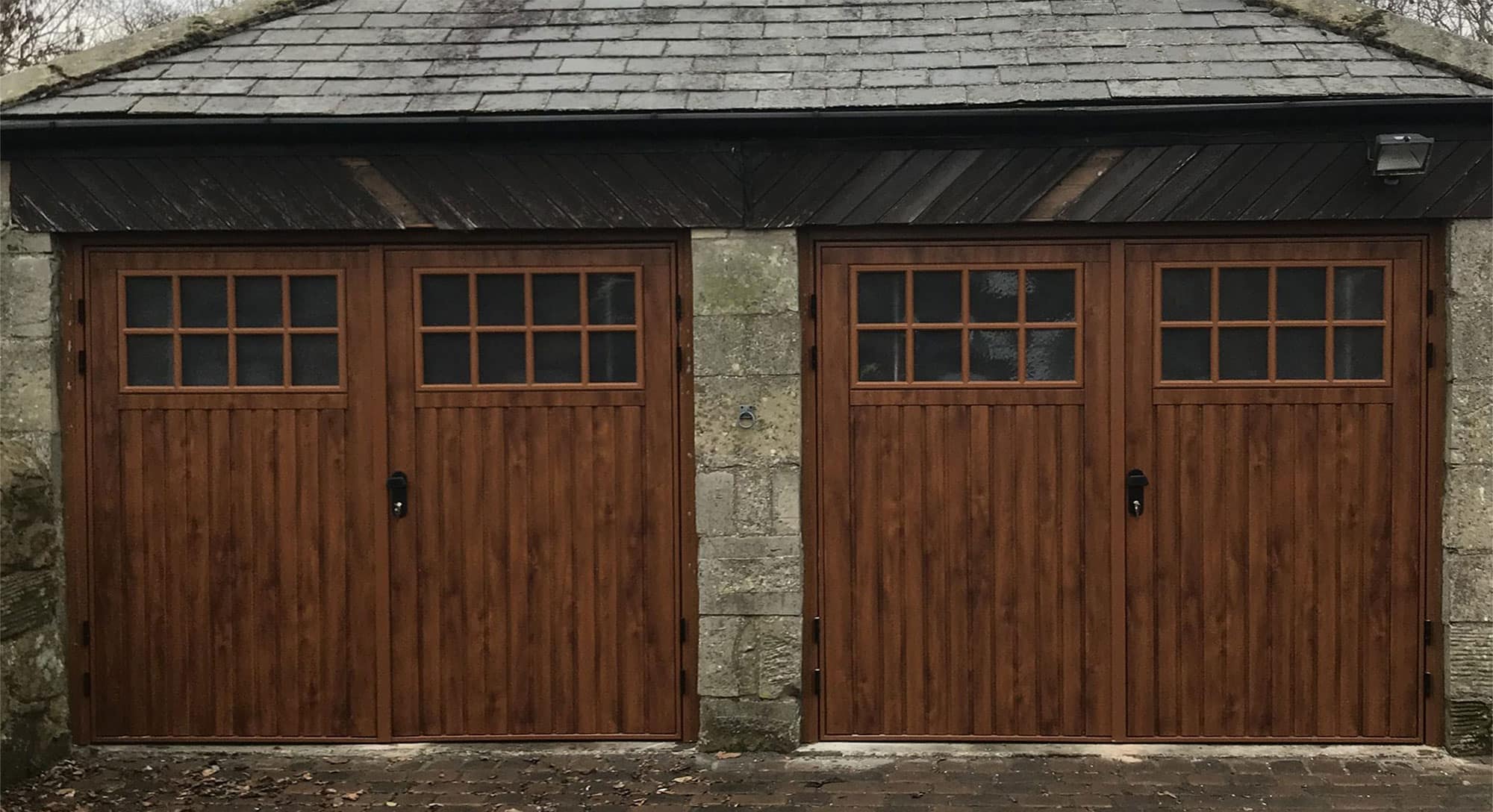 Why Pick Our Side Hinged Garage Doors in London
With over 30 years of experience, we have established ourselves as the leading provider of high-quality garage doors in London and beyond. As the largest retailer of garage doors in the UK, we have earned a strong reputation based on our meticulous attention to detail and the availability of our products. Our commitment is to enhance the quality of our offerings while ensuring competitive pricing that is hard to beat.
If you happen to come across a lower price elsewhere, simply inform us, and we will gladly match it. Furthermore, when you choose to purchase doors from us, our dedicated installation team will take care of all the necessary work. Additionally, all our doors are backed by a warranty of up to ten years, providing you with complete peace of mind.
If you are in search of high-quality side-hinged garage doors in London, look no further than The Garage Door Company. Our dedicated team is here to assist you and provide a range of options for you to choose from. We take pride in creating unique, custom-made garage doors that meet your specific requirements. If you believe we are the right team for you, please don't hesitate to get in touch.
You can reach us at 0800 046 75 76, where one of our team members will be happy to discuss the available options and your needs. Alternatively, you can fill out the contact form on our website to request a free home survey. Our team is always ready to provide detailed information about our services and address any enquiries you may have. We also offer a complimentary, no-obligation quotation and a free site survey to ensure an accurate assessment.