Looking for a reputable company that offers top-notch garage doors in Gloucester? Look no further than The Garage Door Company. With our user-friendly online tool, you can design your own garage doors and receive a FREE, no-obligation quote. Claim your FREE survey today and enjoy up to 25% off all in-stock garage doors. We also offer a variety of financing options to make paying for your new garage doors more manageable. To learn more, contact our team of garage door experts at 0800 046 75 76.
Side Hinged Garage Doors in Gloucester that you can depend on
At The Garage Door Company, we take pride in being the trusted team for top-quality side hinged garage doors in Gloucester. Our selection of side hinged garage doors is impressive, offering a wide range of options to suit every need and preference. Our team works diligently to ensure that every customer is satisfied with their side hinged garage door, going above and beyond to provide exceptional service.
Our experienced staff has extensive knowledge about side hinged garage doors in Gloucester and are well-equipped to meet the needs of our customers. We offer valuable advice to assist you in selecting a side hinged garage door that is suitable for your home. Browse our selection of side hinged garage doors to find out more about our exceptional range and why we are the go-to team for garage doors in general.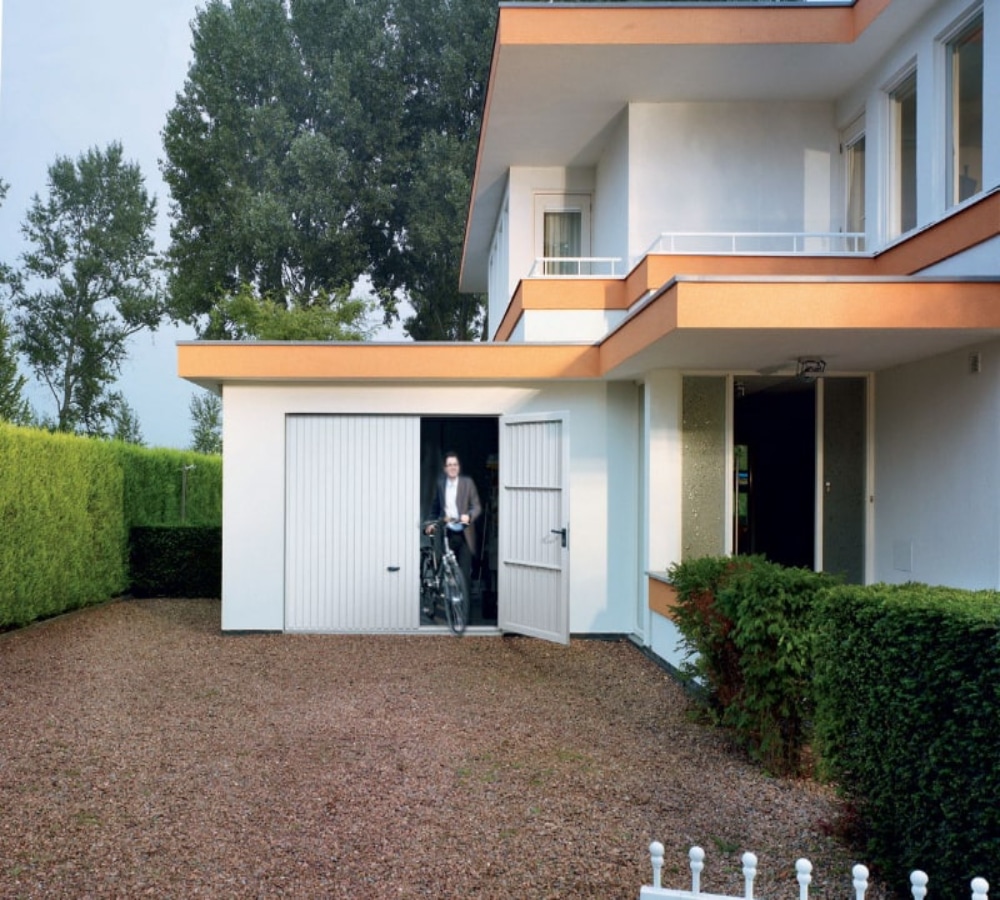 Our range of Garage doors we offer in Gloucester
Side Hinged Garage Doors Technical Information
To view the technical information for our side hinged garage doors, request your FREE brochure today.
Benefits of our Side Hinged Garage Doors.
We take pride in the numerous advantages that our side hinged garage doors offer to our clients. With a wide range of materials, styles, and colours to choose from, we can cater to all your preferences and create a garage door that perfectly matches your property's aesthetics.
Our side hinged garage doors are not only visually appealing but also highly durable and secure. With a reliable locking system, you can be assured of the safety of your belongings. Moreover, these doors are designed to withstand harsh weather conditions and prevent any moisture or water from entering your garage, ensuring your possessions remain dry and protected.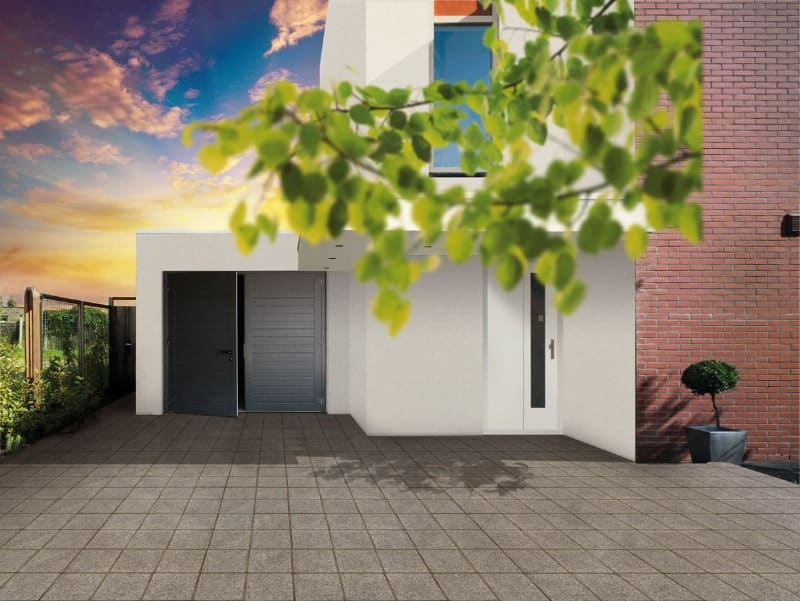 Other Garage Doors We Offer
At The Garage Door Company, we are dedicated to catering to the diverse garage door needs of Gloucester homeowners. To achieve this goal, we have expanded our range of quality garage doors and improved our services. Whether you opt for a roller, sectional, up and over, or side hinged garage doors, our team is confident in delivering the same high standard of door and service. Continue reading to learn more about each of our exceptional garage doors.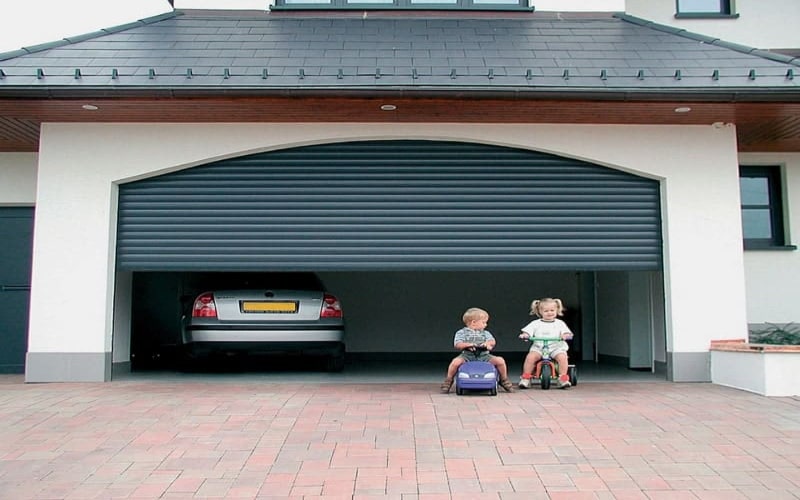 Sectional Garage Doors
We specialise in providing high-quality sectional garage doors that open vertically, without the need to "kick out" like traditional garage doors. These are ideal for properties with limited space, as they provide an additional three feet of opening space, allowing you to park your car without having to constantly move it to open and close the garage door.
Our lightweight and convenient doors offer a range of benefits, including easy operation and improved durability. With advanced manufacturing techniques and high-quality materials, our sectional garage doors provide robust and secure protection for your property.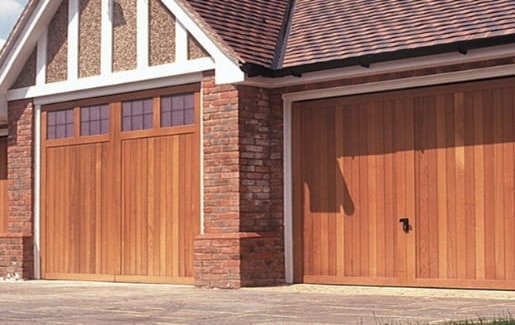 Up and Over Garage Doors
Up and over doors, as the name suggests, are opened by lifting the main panel up and pushing it into the garage ceiling. These doors are ideal for homeowners who want to maximise space efficiency within their garage. They are also highly durable, making them the perfect choice for Gloucester homeowners who prioritise security in their homes.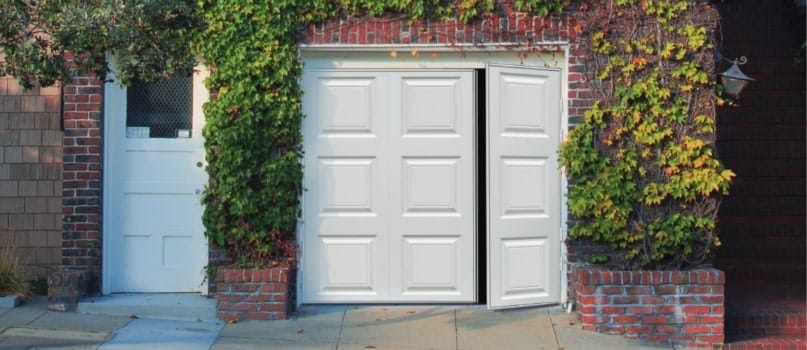 Roller Garage Doors
Our selection of roller garage doors open up by rolling up and tucking away under the ceiling, making them the perfect space-saving option. They require very little space to operate, which means you can park your car right in front of the garage door and still have room to open and close it. Our roller garage doors are designed to offer thermal insulation and high performance weather protection, as well as a secure locking system.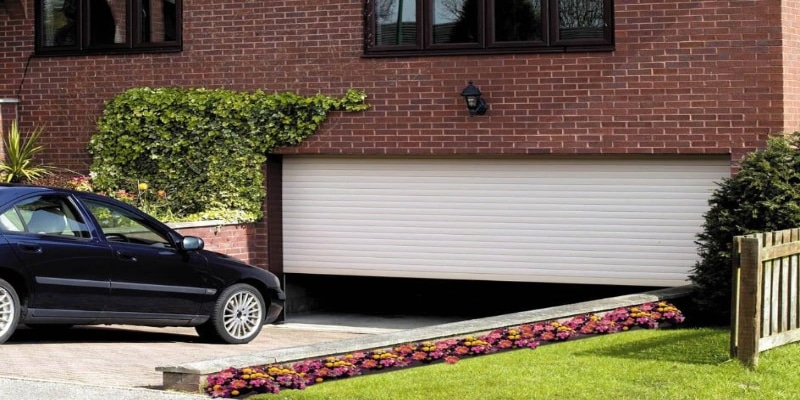 Side Hinged Garage Doors
At The Garage Door Company, we offer a range of options for side hinged garage doors to help you create your perfect garage doors. Our selection of materials adds a personal touch to your garage doors, allowing you to maintain the visual appeal of your home's exterior. You can choose the colour of your garage doors and also choose between split openings or opening in thirds.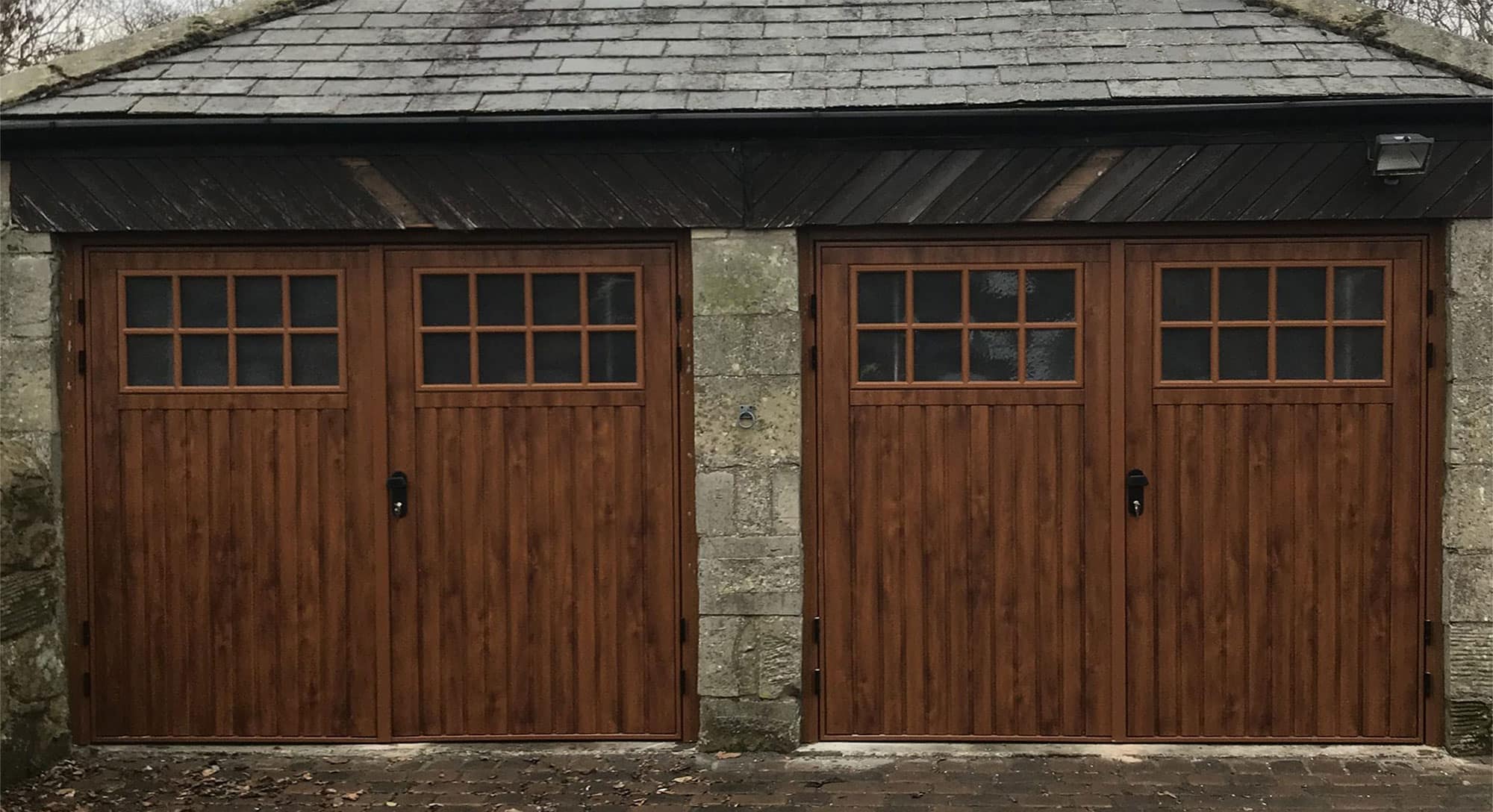 Why Pick Our Side Hinged Garage Doors in Gloucester
For more than 30 years, we have been the leading supplier of high-quality garage doors not only in Gloucester but also in other areas. Our company is the largest UK supplier of garage doors, and we have built a significant reputation by paying close attention to details and providing a wide selection of products.
We are committed to providing top-notch quality at a competitive price, and if you find a lower price elsewhere, let us know. Our dedicated installation team will handle all the work, and our doors come with a warranty of up to ten years, giving you peace of mind.
Looking for high-quality side hinged garage doors in Gloucester? Look no further than The Garage Door Company. Our team offers a range of options to choose from, ensuring you receive a unique and bespoke garage door. If you're interested in our services, don't hesitate to contact us at 0800 046 75 76 to discuss your requirements with a member of our team.
You can also request a free home survey by filling out our contact form on our website. Our team is happy to answer any questions you may have and provide a free, no-obligation quote and site survey.