Looking for personnel garage doors in Cardiff? Look no further than The Garage Door Company. We offer a wide range of personnel garage doors to suit your needs, with a variety of materials and colours available to match the aesthetic of your home. Our personnel garage doors can also be designed with the functional system that you desire, allowing you to match them with your garage doors.
If you have any questions or would like to schedule a free site survey, please do not hesitate to contact us. You can reach us at 0800 046 7576 during business hours, or simply fill out our online contact form. Our experts are always ready to assist you with any requirements you may have.
The Go-To Suppliers of Cardiff Personnel Garage Doors
When you choose us to manufacture and install your garage doors, we provide a free brochure containing designs of personnel doors we offer. Once you have selected your desired personnel garage door, we provide a free site survey and no-obligation quote. Our team strives to ensure that you are completely satisfied, so you can rest assured that you will have a high-quality door installed with minimal complications in the future.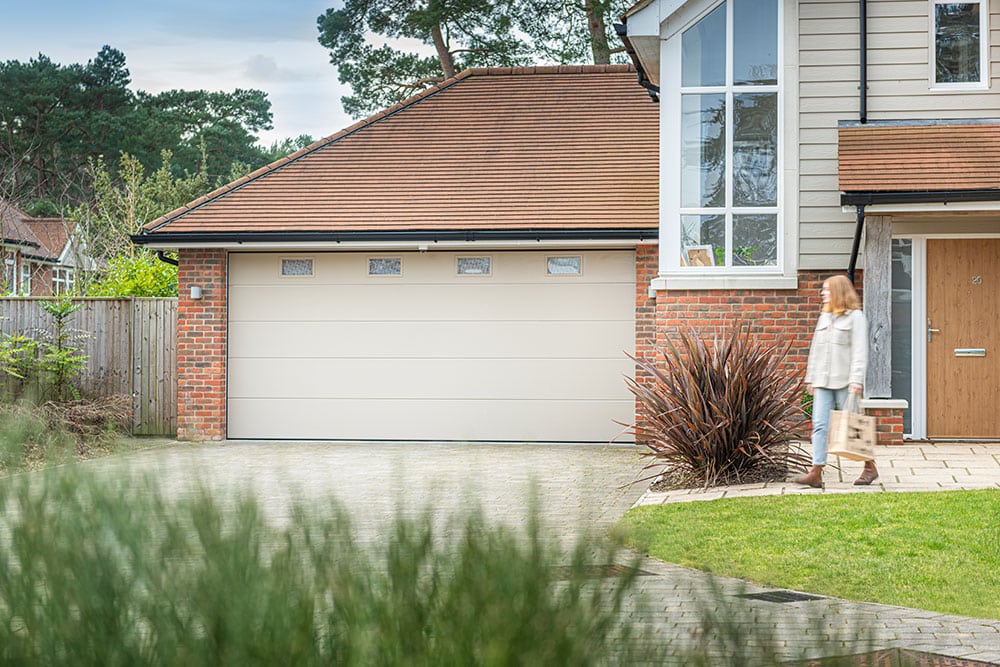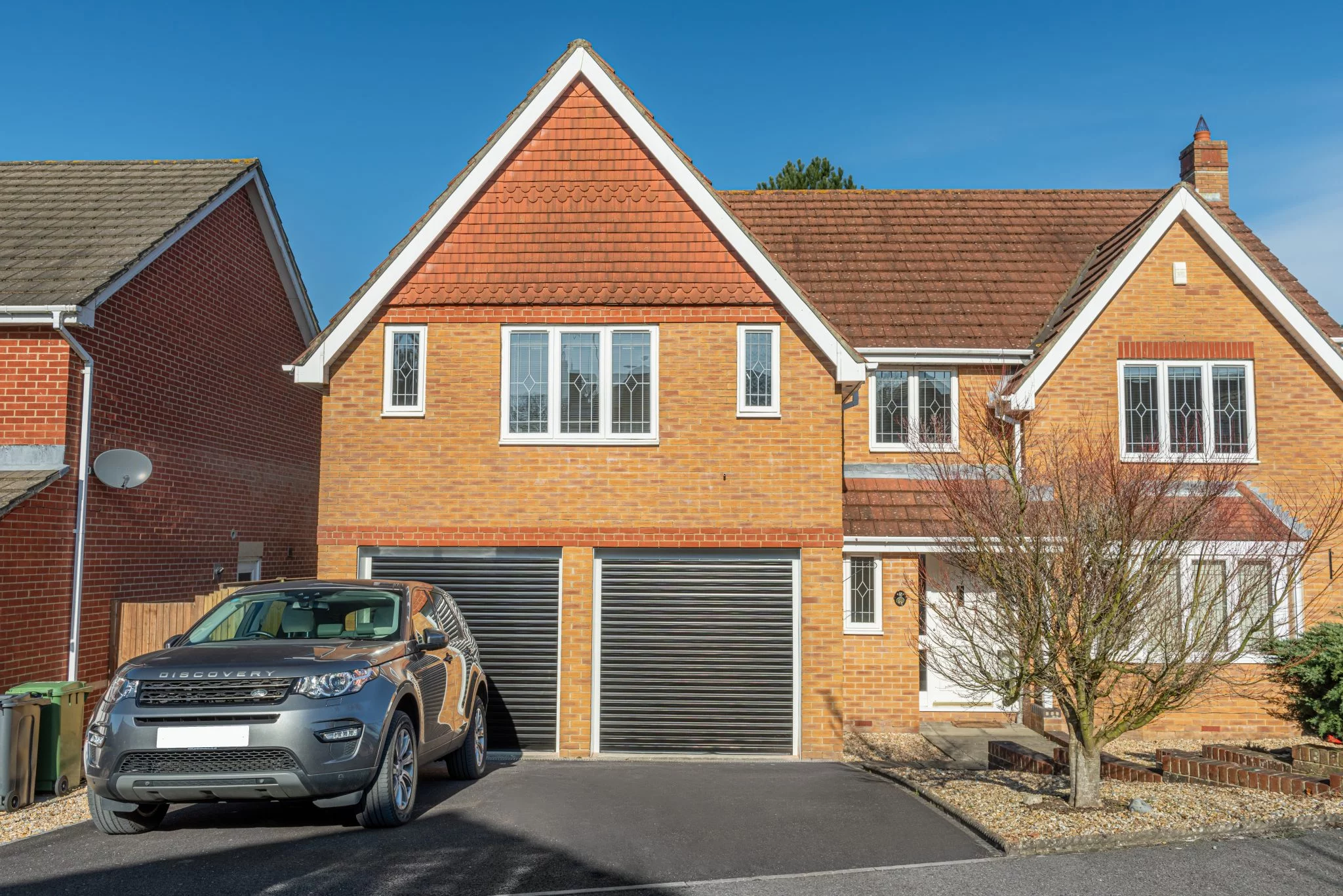 About Our Personnel Garage Doors
At The Garage Door Company, we offer a wide range of options for personnel garage doors in Cardiff, giving you the flexibility to design a door that meets your specific needs. Whether you require a personnel door for easy access next to your garage door or for your shed, these garage doors offer numerous benefits for you and your property.
We can customise the opening mechanism of these personnel garage doors according to your preference. You have the option to select from various operating systems, allowing you to match the opening of your personnel doors to your garage doors. Additionally, we offer a range of colours and other features to help you match your personnel garage doors to your primary garage door or your property. Our options include composite doors, up-and-over doors, sectional doors, side-hinged doors, electric doors, and many other opening mechanisms.
Our Large Range of Garage Doors in Cardiff
To view the technical information for our sectional garage doors, request your FREE brochure today.
Exactly What are Personnel Garage Doors?
Personnel garage doors are designed to complement your main garage door, providing convenient access to your garage, office, or outbuilding. At The Garage Door Company, we can also install personnel garage doors as back doors to maintain the overall appearance of your home's exterior.
With personnel garage doors, you'll have a practical way to access multiple areas of your property. These doors offer easy access to buildings where waiting for your main garage doors to open isn't ideal. Additionally, many people store utilities in their garage and require a way to quickly access them. With personnel garage doors, you can have an entryway that is both easy to use and time-efficient.
To ensure that you receive a personnel garage door that meets your needs, we offer various features that can be personalised. For instance, you can choose between single or double-skinned steel to manage insulation and appearance. You can also select the opening mechanics and the option of installing windows with your preferred level of glazing.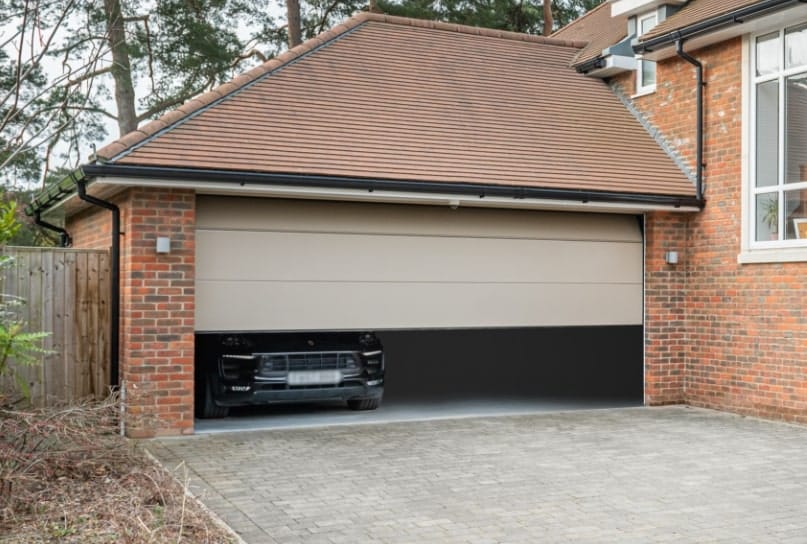 Great news! Our team at The Garage Door Company is here to provide you with high-quality side hinged garage doors in Cardiff. With a wide range of options to choose from, we are confident that we can provide you with a unique and bespoke garage door that will meet your requirements.
If you're interested in our services, you can call us on 0800 046 7576 and speak to a member of our team who can discuss the options available to you. Alternatively, you can fill out our contact form on our website to request a free home survey. Our team is always happy to answer any questions you may have about our services and provide you with a free, no-obligation quote.