Are you planning on upgrading your manual garage doors? Or maybe your current garage doors have reached the end of their service life, and you're looking to replace them. Here at The Garage Door Company, we proudly supply and install top-tier garage doors Weston-Super-Mare customers can always count on. We're a Which? Trusted Trader, too, so you can trust you're in safe and capable hands.  
We have garage doors to suit all requirements, preferences, and budgets, from sectional overhead garage doors to roller doors. We beat any genuine, like-for-like quote and will even knock 25% off the cost of your garage doors when you book a survey online. And with excellent finance options available, it's never been easier to splash out on a new set of garage doors.  
What do we offer? German engineering built in Britain. Who are we? The Garage Door Company. To learn more, contact our team now on 0330 912 7930.
The Leading Company in Garage Doors in Weston-Super-Mare
Here at The Garage Door Company, we recognise that no two customers will necessarily have the same requirements. So, you'll find that our service exists beyond the usual "one-size-fits-all" model. Instead, we offer all opening types rather than focusing on one or two. Our inventory is extensive and covers the following options:  
You can learn a little more about each of these options below. And if you have any questions, don't hesitate to call us.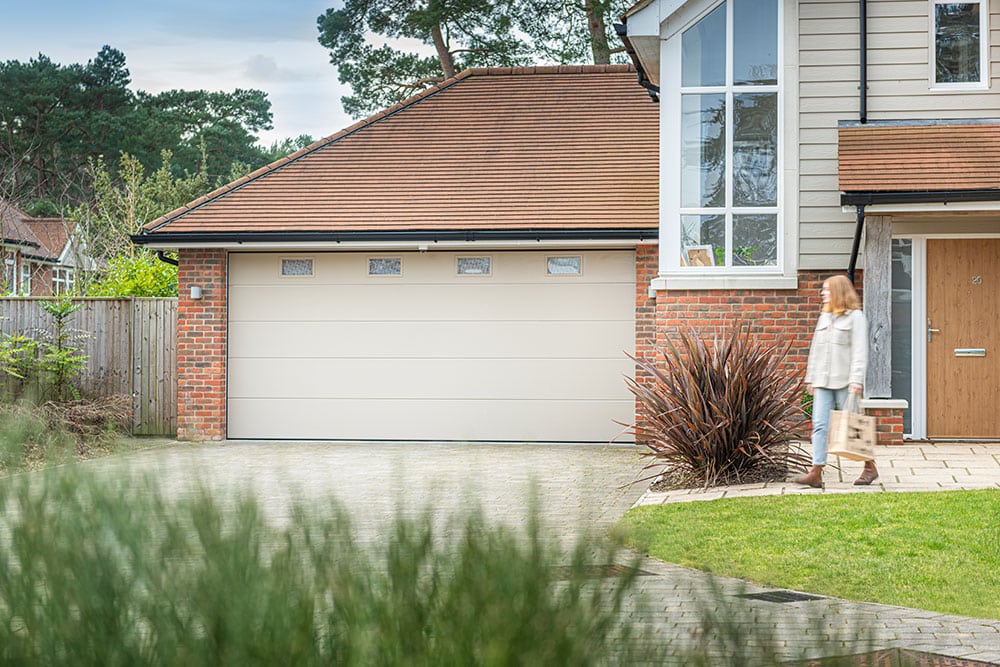 Claim your
FREE

home survey today!
Enter your details below and a member of the team will be in touch to discuss your requirements.
Our roller garage doors are built from either steel or aluminium. They come in two variants – Steeline and Thermaglide. The Thermaglide doors come in 55 or 77 variants, referring to the insulating core's thickness (mm). Furthermore, all roller doors come in various finishes and colours to suit all properties.  
As the name implies, roller doors open vertically, rolling up into a coil, neither protruding outwards nor inwards. This makes them an excellent space-saving option for properties with small driveways or garages that open onto public footpaths.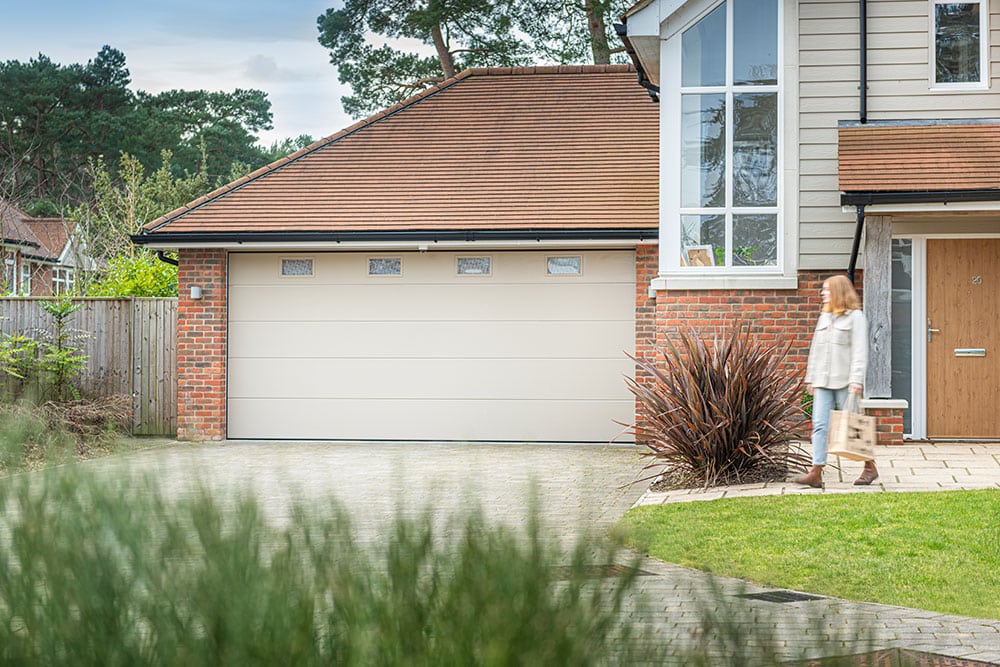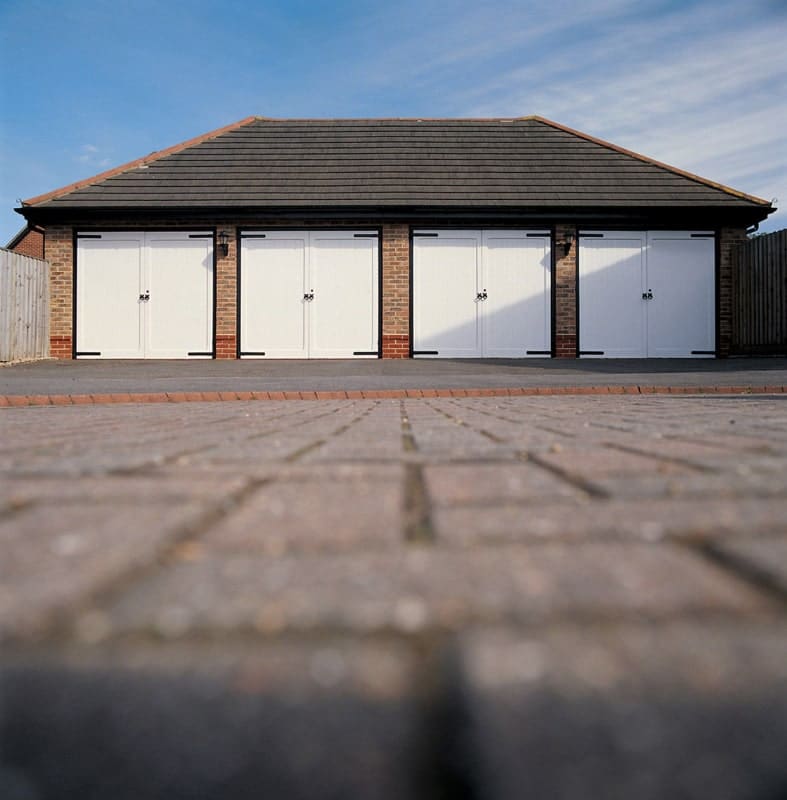 Side hinged doors differ from other garage doors because they open horizontally rather than vertically. They are connected by side-mounted hinges and come in one of two configurations – 50/50 or offset. In the 50/50 configuration, both doors are of equal size. In the offset configuration, you have one large main door and a smaller personnel door.  
Our side hinged doors are made from quality steel or timber and can be customised in various styles, colours, or finishes to suit any property.  
All our garage doors except roller doors are available in quality cedar wood. Timber is an excellent thermal and sound insulator and is both strong and durable. A set of timber garage doors will last for many years to come and look fabulous for the entirety of its life cycle because timber gets better with age.  
Our timber garage doors are made using sustainably sourced timber and come with the base coat applied – they just need painting.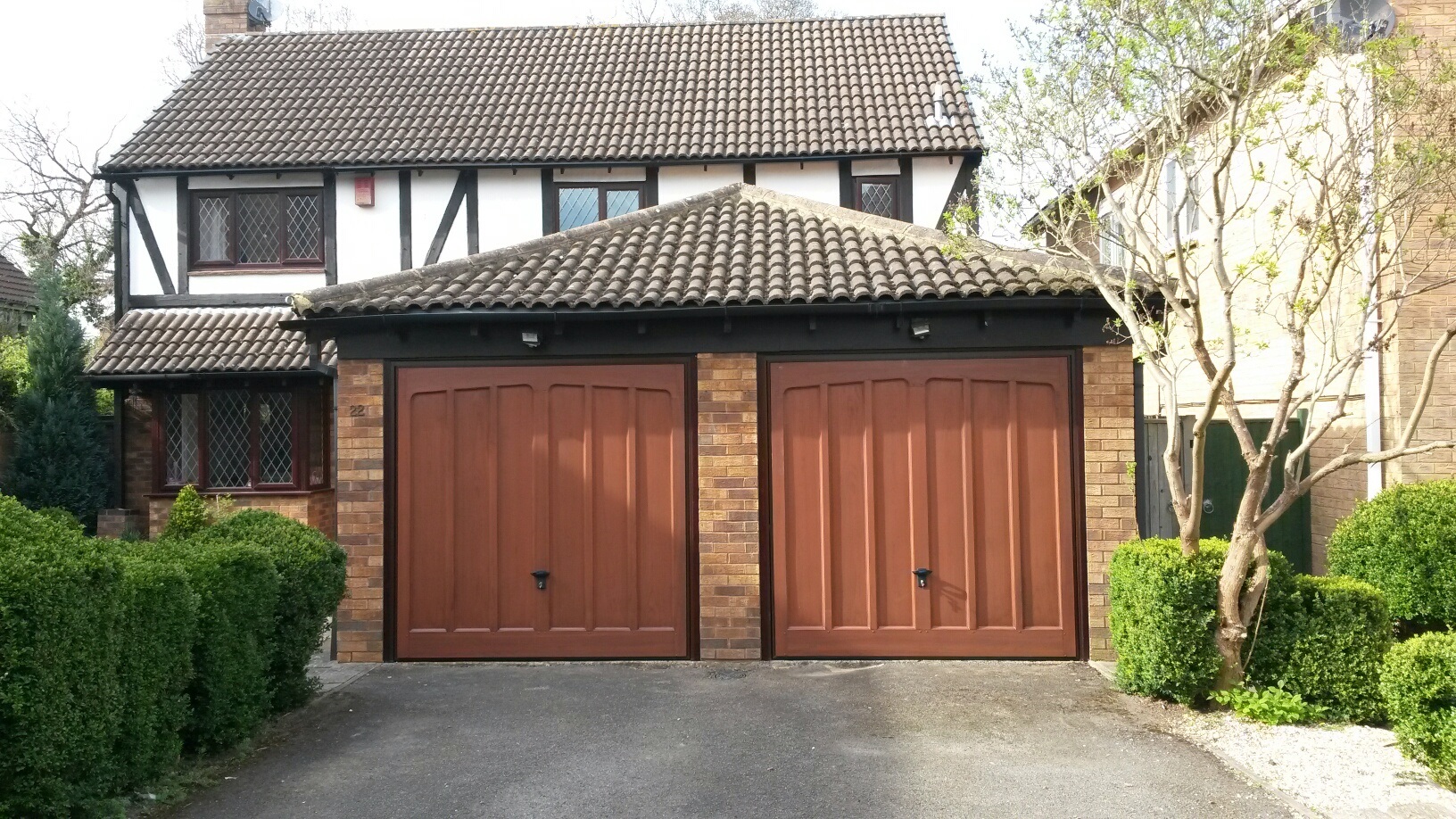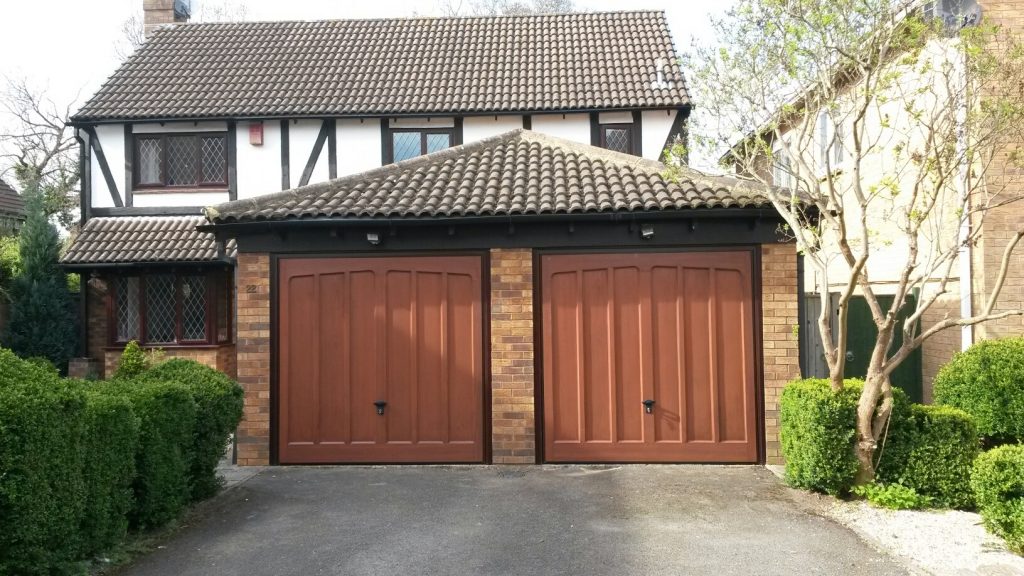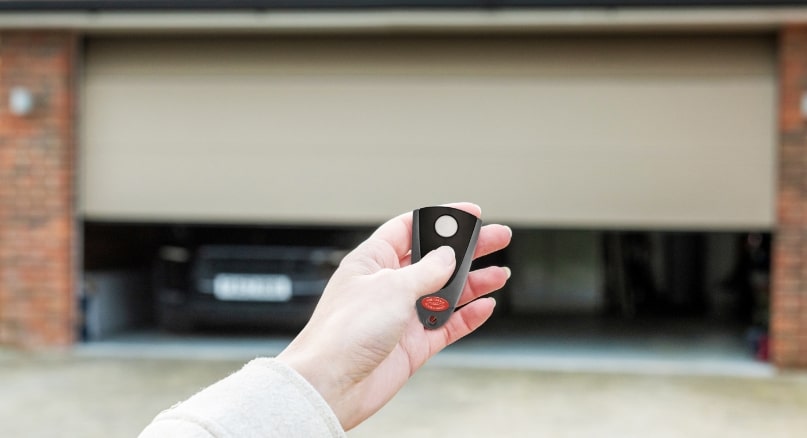 Every one of our garage doors can be fully automated, increasing opening and closing speed and providing you with full remote control. So, never again step outside your vehicle to open and close your garage doors – just push a button and drive straight in or out.  
Our electric garage doors can be equipped with various opening mechanisms, such as keypad entry. And with high-speed capability, they open up to 50% faster than standard automatic doors. In addition, all come with a five-year guarantee and are certified for safety by independent institutes. Plus, they sport a modern design and come loaded with tested security features, such as rolling encryption to prevent the remote from being hijacked.
Up and over garage doors comprise many garage doors that we install. They are more affordable than the other options and are strong, durable, and lightweight. These doors push inwards, kick outwards, and then slide up and over with the door placing half inside and half outside the garage.  
Our up and over garage doors are available in timber, steel, aluminium, and GRP and can be customised in various colours, styles, and finishes.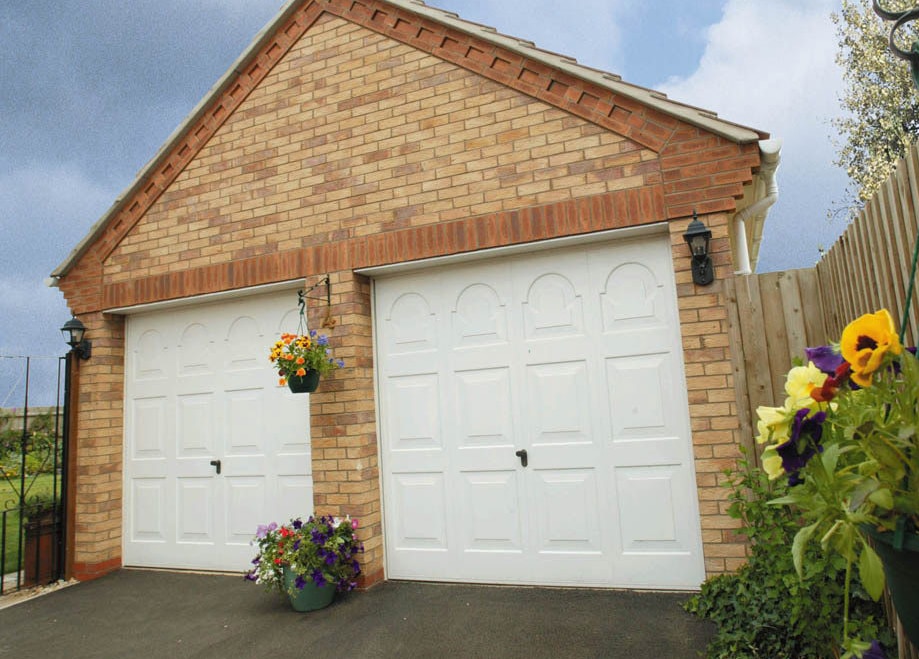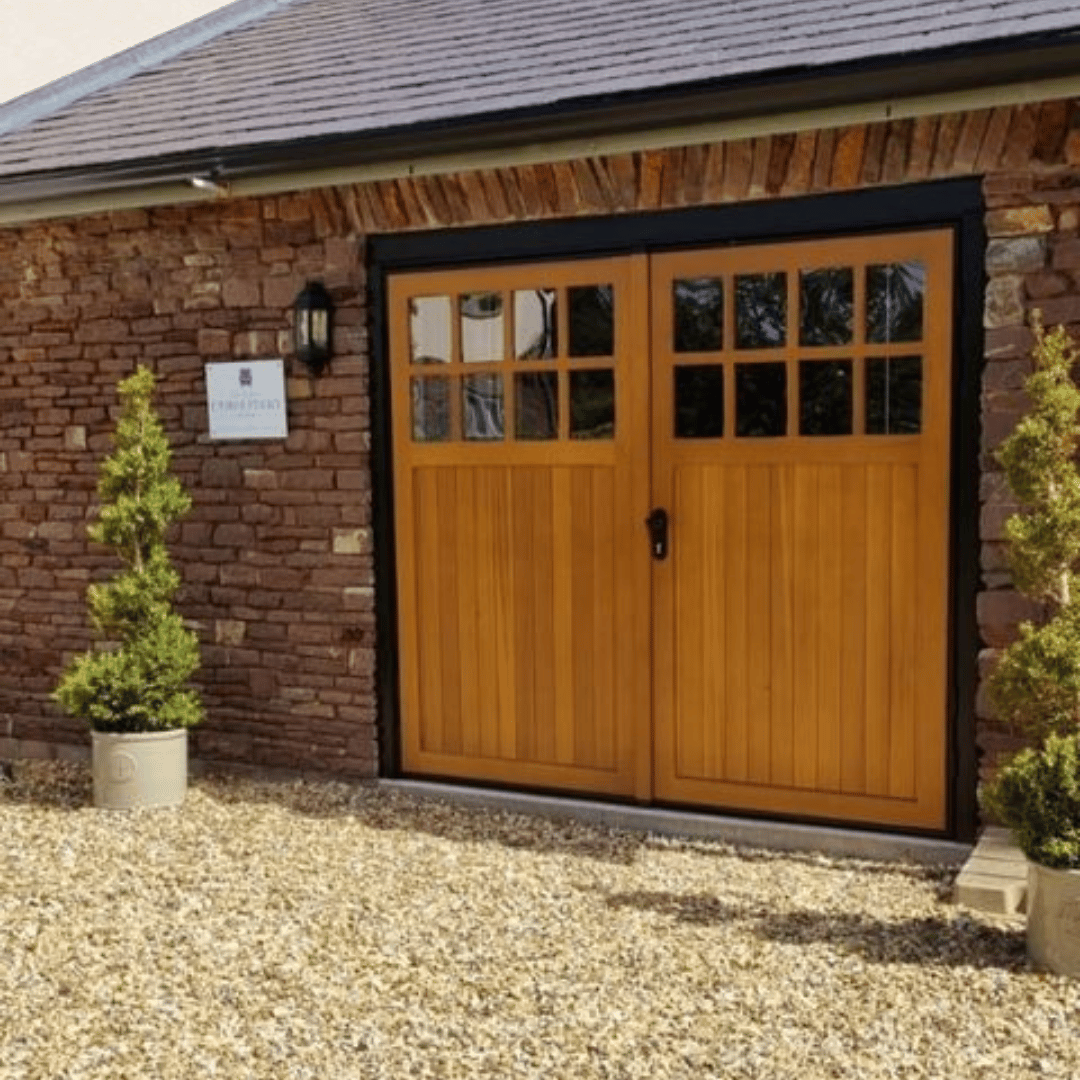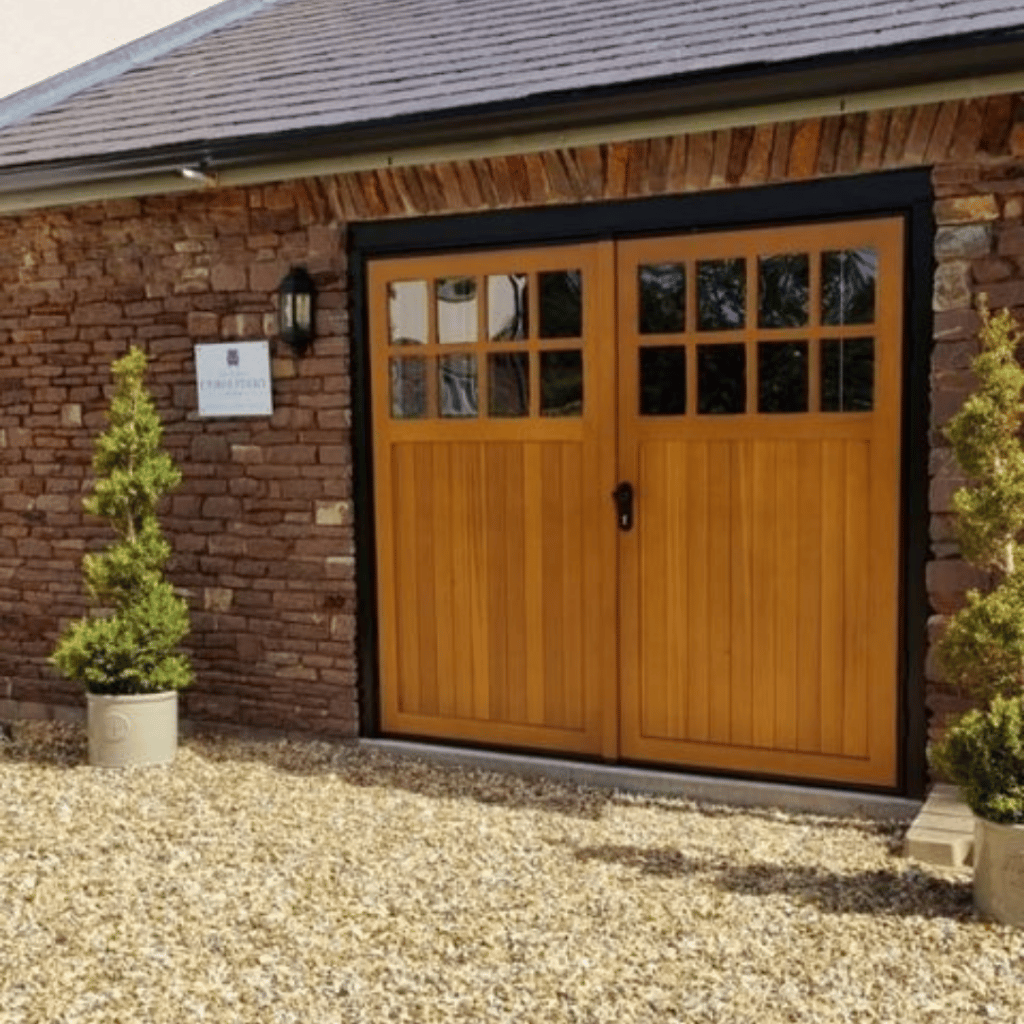 If you are someone who frequently uses their garage, you'll want a personnel door. For example, perhaps you use your garage as a workshop or hobby room. Or maybe you do a lot of gardening and need unfettered access. Or perhaps you use the garage to store bikes or extra fridge/ freezer capacity.  
Opening and closing the main door can quickly become a chore, lessening the door's lifespan and leaving your garage exposed to any passers-by. A personnel door is a smaller, more convenient entrance that provides quick, unfettered access without opening the main door.  
These doors can be insulated, sport the same level of security, and can be matched to the main door.
Sectional garage doors are built with sectional panels connected by hinges. As sectional doors open, the hinges bend, and the panels fold back as the entire door slides into the ceiling. Because these doors never protrude outwards, you can park your car right in front of them, maximising your driveway space.  
They also won't obstruct anyone walking past if there's a public footpath in front of the garage. This makes them an excellent space-saving option.  
Our sectional garage doors offer unbeatable weather performance, outstanding insulation, and excellent security. They also look great, whether you opt for steel, timber, or aluminium.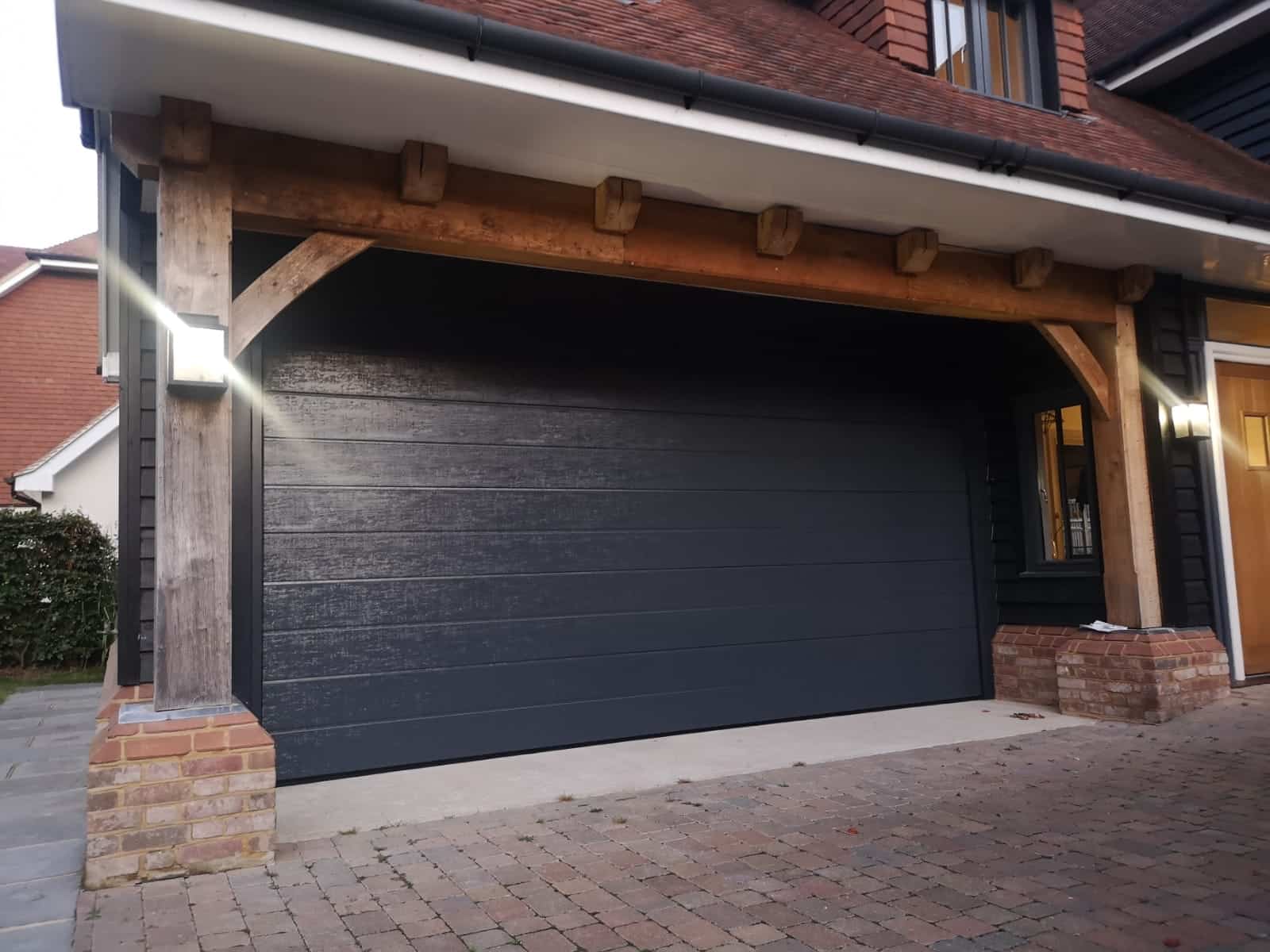 Additional Services We Offer
We also provide a nationwide repair service. Our team of highly trained engineers can provide whatever service you need, restoring your door's full functionality. And for just £149, we can carry out a full servicing on your doors. We can also tailor a service package to suit your requirements and budget. Call to learn more.  
Why Choose the Garage Door Company for Garage Doors?
If you're looking for a company with an excellent reputation for supplying the best garage doors Weston-Super-Mare has seen, look no further than The Garage Door Company. We've been operating for over 30 years, and, in that time, we've garnered a stellar reputation. Here are just a few reasons why you should choose our company:  
German Engineering Built in Britain  
25% Off All Doors When Booking a Survey Online  
Will Beat Any Genuine, Like-For-Like Quote  
Which? Trusted Trader  
All Doors Fully Guaranteed  
Excellent Range of Available Finance Options
Having read through the above article, you should now be ready to reach out to The Garage Door Company for a new set of garage doors. We supply and install the best garage doors, Weston-Super-Mare has to offer, with options to suit all preferences, requirements, and budgets. And with more than 30 years of experience, there's no request that we cannot tackle.  
From roller doors to side hinged garage doors, we boast opening options to suit everyone. And thanks to our door designer tool, you can design your perfect garage doors online before reaching out to us. Then, book a FREE survey online and receive up to 25% off your chosen garage doors if you like what you see.  
To learn more about our excellent range of garage doors, competitive prices, and fantastic service, call The Garage Door Company now on 0330 912 7930. Alternatively, email us at info@thegaragedoorcompany.ltd.uk or complete our online contact form.