Are you searching for a team of experts who can deliver high-quality garage doors in North West London? Then look no further, as you've now found the proven professionals at The Garage Door Company! We're the number one garage door supplier for property owners in North West London, thanks to the excellent doors and services delivered by our staff. You can expect to receive a quality garage door that fulfils all requirements when you purchase from us. 
If you're interested in the garage doors that we have available and would like to take advantage, be sure to contact our garage door specialists today! You can speak with a member of our friendly team in North West London directly by calling us on 0330 912 7930. Alternatively, fill out our online contact form, and we'll get back to you as quickly as possible with the required information. Read on to learn more about the personalised garage door services that we deliver. 
The Leading Company in Garage Doors in London North West
Here at The Garage Door Company, we're delighted to be the first-choice supplier of garage doors for property owners in North West London. Our garage door specialists work closely with all property owners and make suitable recommendations to ensure that they end up with a quality garage door. It's our aim to exceed the expectations of our customers and to leave them wholly satisfied with our efforts. As such, North West London customers can expect to receive first-class service from start to finish. 
Every member of our garage doors team has been fully trained in how to deliver and install high-quality garage doors of all types. We have taken on many challenging garage door projects over the years and have completed them all to a high standard. Thanks to the skill, knowledge, and experience of our staff, we're confident in being able to complete garage door projects of any size. We are always training our team members further so that they can offer the best service possible to North West London clients.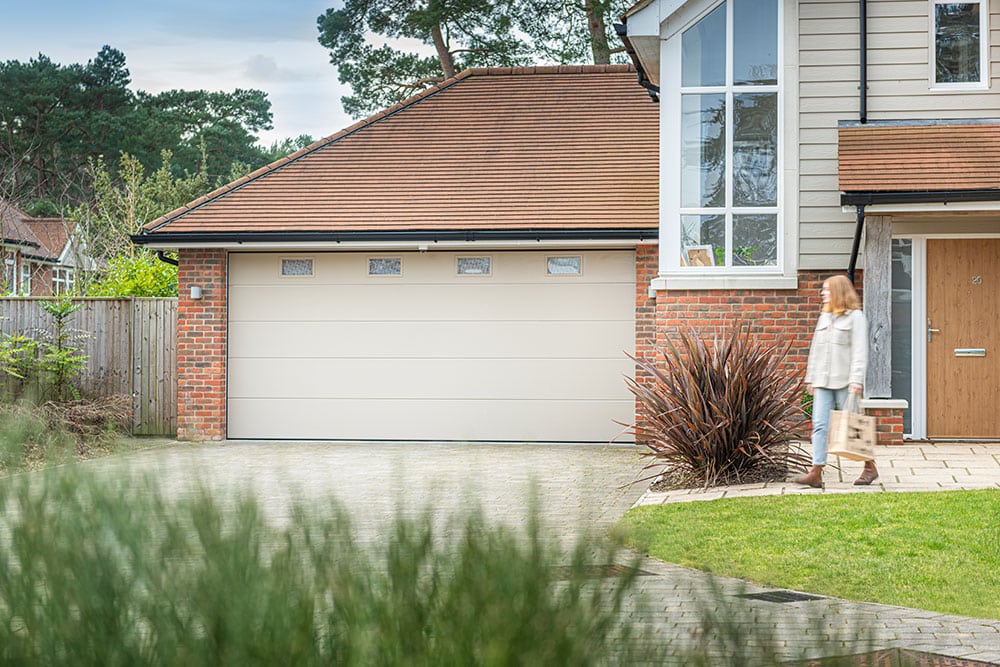 When you first reach out to our garage door experts in North West London, they will consult with you to determine what type of garage door you need. Our staff will ask you to outline what type of operating method you would prefer and if you have any accessibility needs. Using this information, we will be able to make suitable recommendations and help you to settle on a suitable garage door. Our garage doors are available in a range of colours and styles, so you're sure to find a model that is perfect for your home. 
Once you've decided what type of garage door you'd like, we'll arrange a convenient date upon which to have it delivered and installed. Our staff will have your new garage door up and running in no time, thanks to the speed and efficiency with which they work. After some quick tests to make sure that your garage door is operating correctly, you'll be free to enjoy the new addition to your home. Below, you can find further information on the different types of garage doors that we offer in North West London. 
Claim your
FREE

home survey today!
Enter your details below and a member of the team will be in touch to discuss your requirements.
Roller garage doors are the most popular type of garage doors that we deliver to clients in North West London. For a start, roller garage doors are highly versatile, meaning that they're suitable for a range of different North West London homes.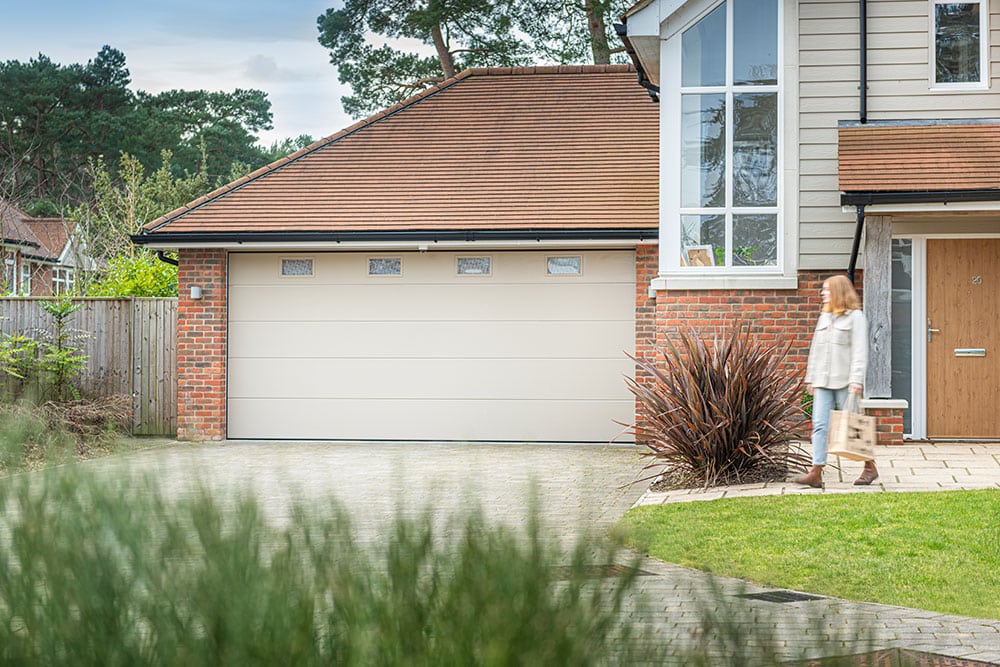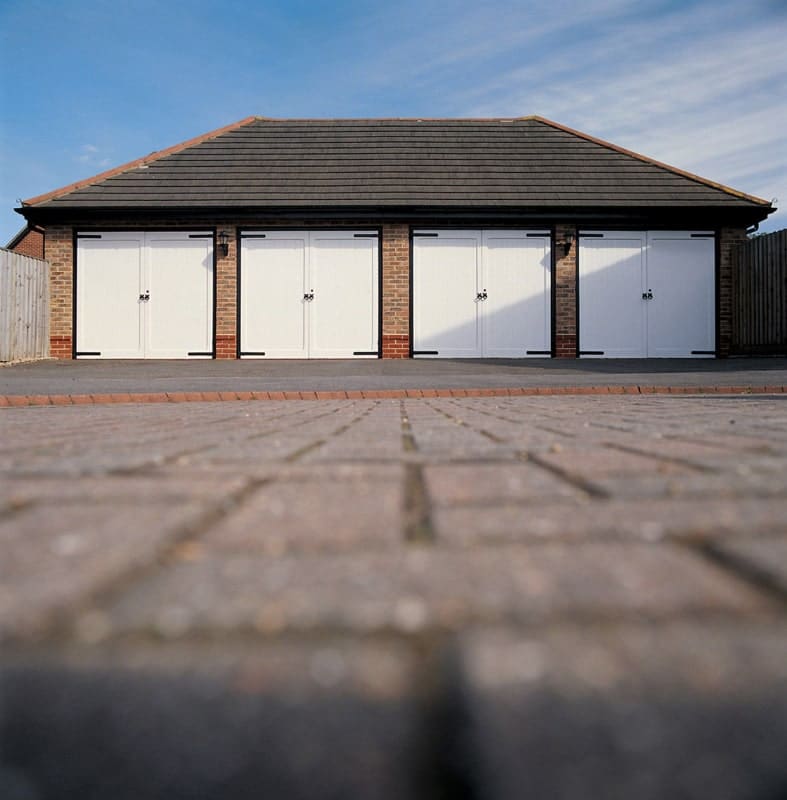 Side hinged doors open much in the same way that most doors around your home will, making them a popular option for property owners. All of our side hinged doors are of exceptional quality and are easy to use.
We want our customers to get a great-looking garage door that matches the rest of their home. It's for this reason that we have a range of stunning timber door options available.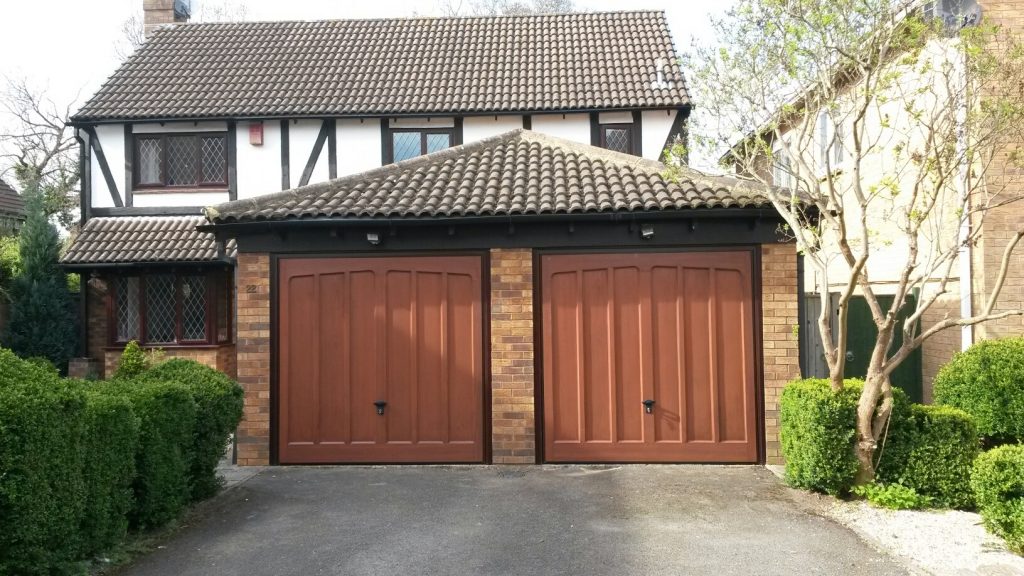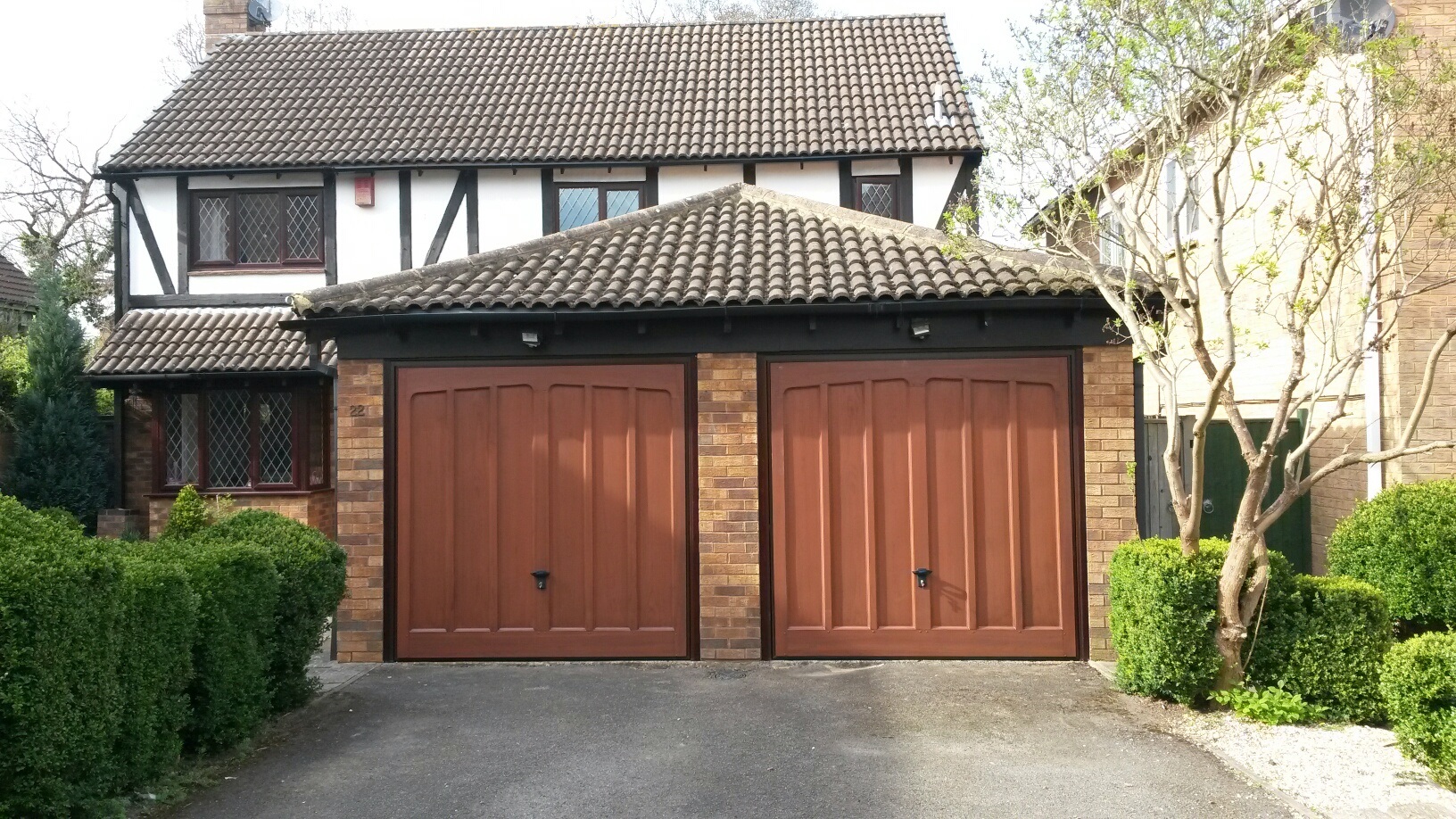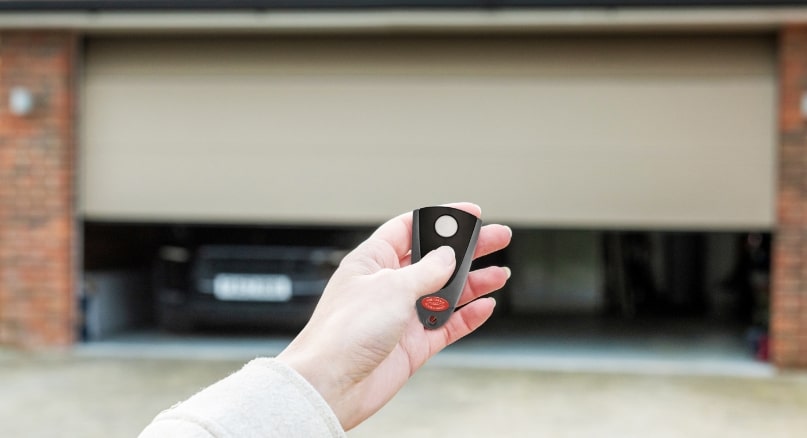 Nearly all modern garage doors come with electric operation options in place, which is what makes them so easy for homeowners to use. Many of our garage doors have electric operating systems fitted.
Up and over garage doors are opened by being lifted up and slotted over into the ceiling of the garage. These doors are popular because of how easy they are to use and because of their versatility in terms of saving space.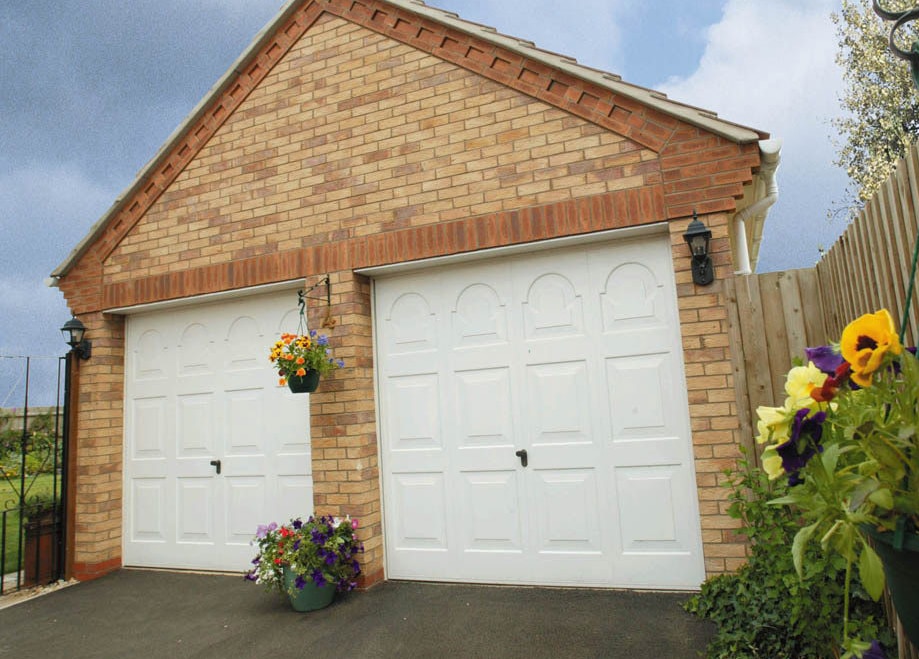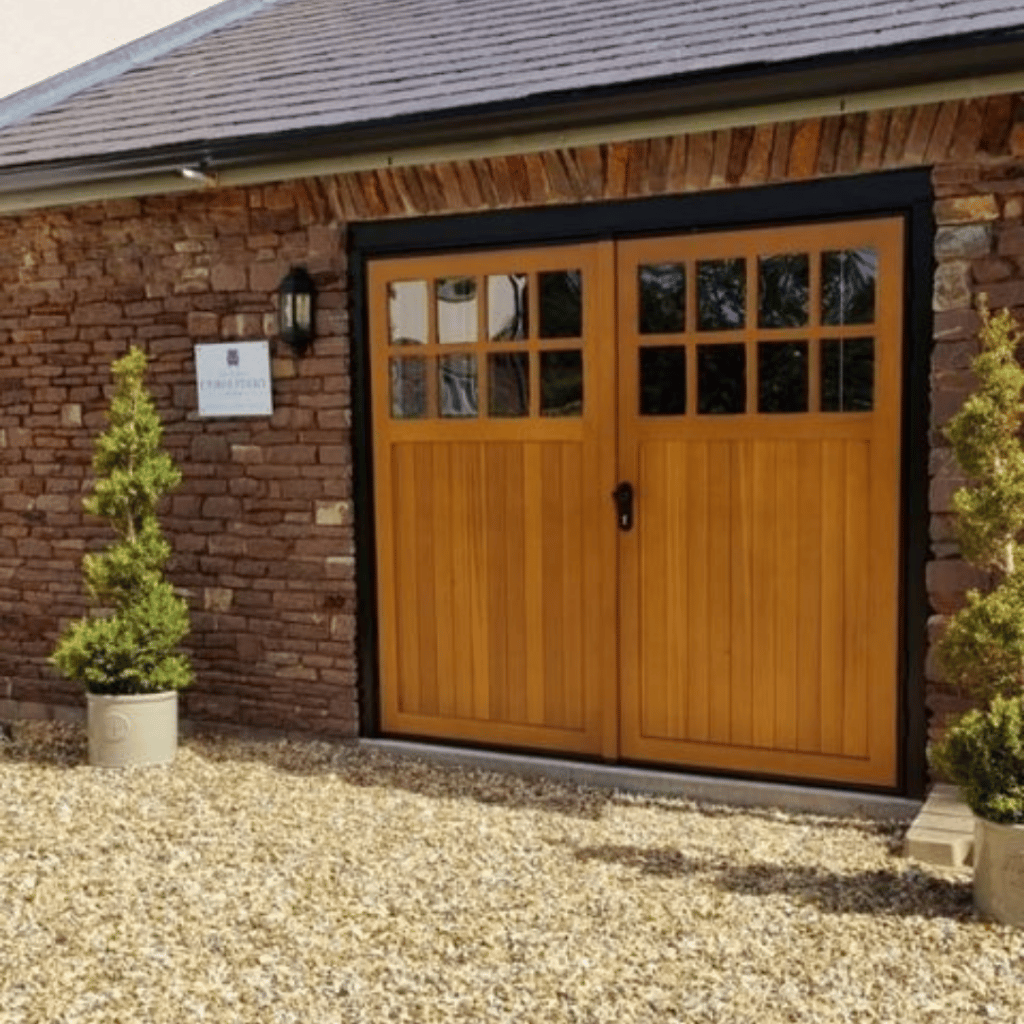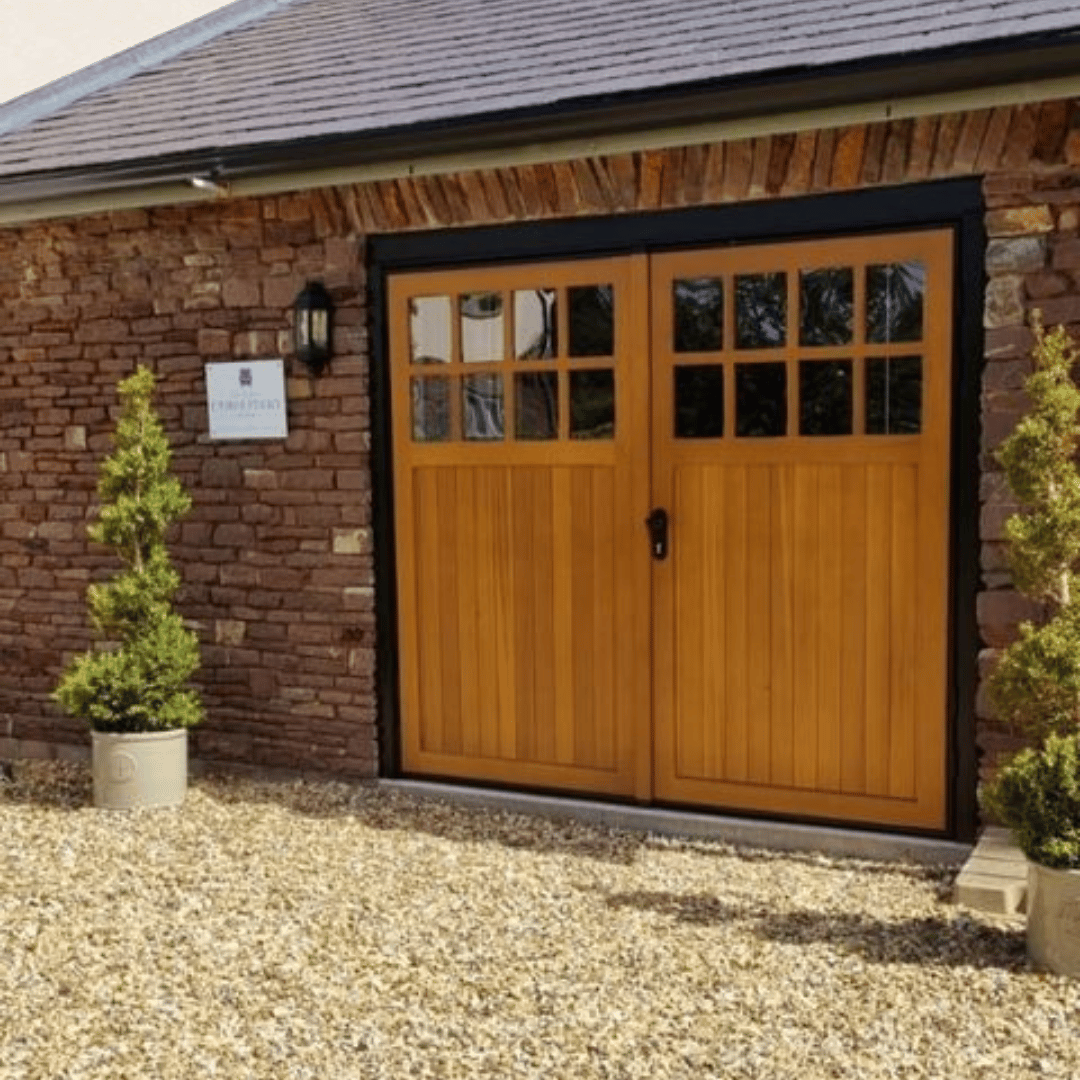 A lot of homeowners wish to have a door separate from their main garage door that is easily accessible. We have an extensive range of personnel garage doors available, all of which are of a high standard of quality.
Sectional garage doors are garage doors that are made up of individual sections that fold into one another when the door is being opened. These garage doors are some of the most popular models that we deliver in North West London.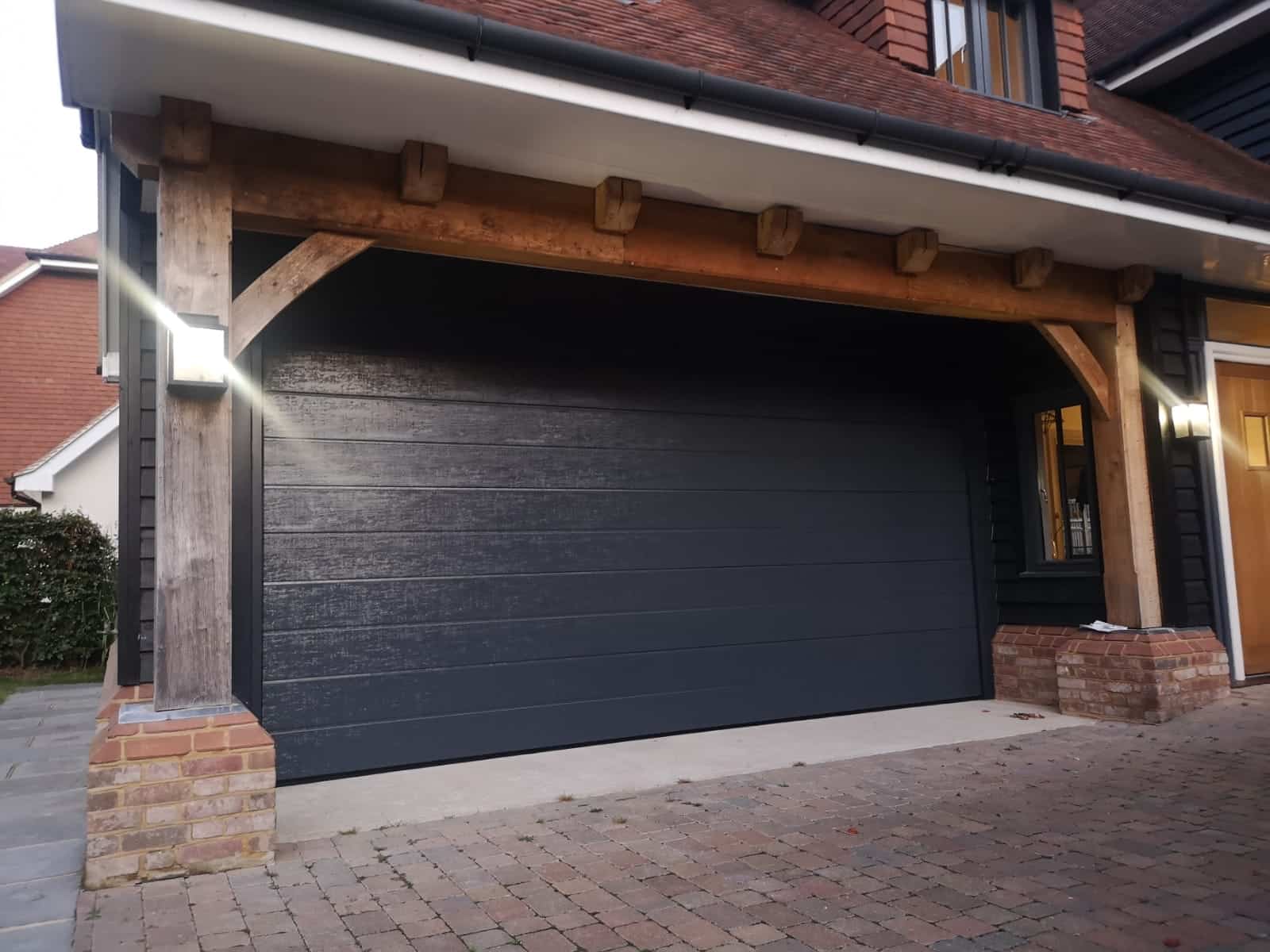 Additional Services We Offer
After your new garage door has been installed, you must keep it in the best condition possible to make sure that it continues to operate correctly for a long time. Our team is delighted to offer maintenance and repair services to North West London clients to help keep domestic garage doors in optimal condition. Our staff will carry out an inspection on your door before implementing long-term repairs that will allow it to function correctly for many years.
Why Choose the Garage Door Company for Garage Doors?
For many years, we at The Garage Door Company have been supplying garage doors of the highest quality to homeowners in North West London. Thanks to the efforts of our staff, we've built up an excellent reputation throughout the area and have become the go-to garage door supplier for local homeowners. It's because of our impressive history of success and track record of success that customers choose us for garage doors. 
Our team has taken on many challenging projects in North West London in the past and has completed them all successfully. Local customers have been left satisfied with our work, and many of them have left positive reviews, which can be read on our testimonials page. What's more, the professionalism of our team also means that we're fully endorsed by both CHAS and DHF, two esteemed organisations. 
So, would you like to have a brand-new garage door fitted into your North West London home? Then be sure to contact us at The Garage Door Company today! Our garage door experts will be more than willing to take you through the garage door options that we have available and get you set up with a suitable model. We will be sure to answer all of your questions in full and provide you with the required specifications for our various garage doors. 
If you can't reach us during business hours, be sure to fill out our online contact form or drop us an email at info@thegaragedoorcompany.ltd.uk. One of our garage door specialists will look over your queries in full and get back to you as soon as possible. Alternatively, give us a call on 0330 912 7930, and we'll get you started with our garage door services immediately. No matter what contact method you choose, you can rest assured knowing that you're dealing with the best garage door experts in North West London.