Have you been considering getting new garage doors for your property? Are you looking for a proven supplier that can deliver quality garage doors in Cleveland? Then you're in luck, as you've now found the experts at The Garage Door Company! We're the first-choice team for homeowners in Cleveland who are looking to have new garage doors fitted into their property. Our staff delivers first-class service on all projects to make sure that every customer is left wholly satisfied. 
If you're interested in our garage door options and would like to learn more, be sure to speak with our specialists today! You can call us now on 0330 912 7930, or you can fill out our online contact form, where we'll get back to you shortly. Our team is always willing to go through clients' queries at length as they get them set up with our garage door services. Read on to learn more about the impressive selection of garage doors that we have available for property owners in Cleveland. 
The Leading Company in Garage Doors in Cleveland
Here at The Garage Door Company, we're proud to be the go-to team for property owners in Cleveland who are looking to invest in quality garage doors. Our garage door specialists work closely with all of our customers to make sure that they end up with a suitable garage door for their homes. You can rely on our staff to provide you with useful advice as they help you to select a high-quality garage door. It's our aim to exceed the expectations of Cleveland customers and to leave them wholly satisfied. 
When you first reach out to our garage door specialists, they will consult with you to determine what type of garage door you require. Whether you have a clear idea of what garage door you need or have no idea what would be best for your property, our experts will provide useful advice at every turn. We have an impressive selection of garage doors available, all of which come in a variety of colours and finishes. As such, you're sure to find a garage door that is suitable for your home.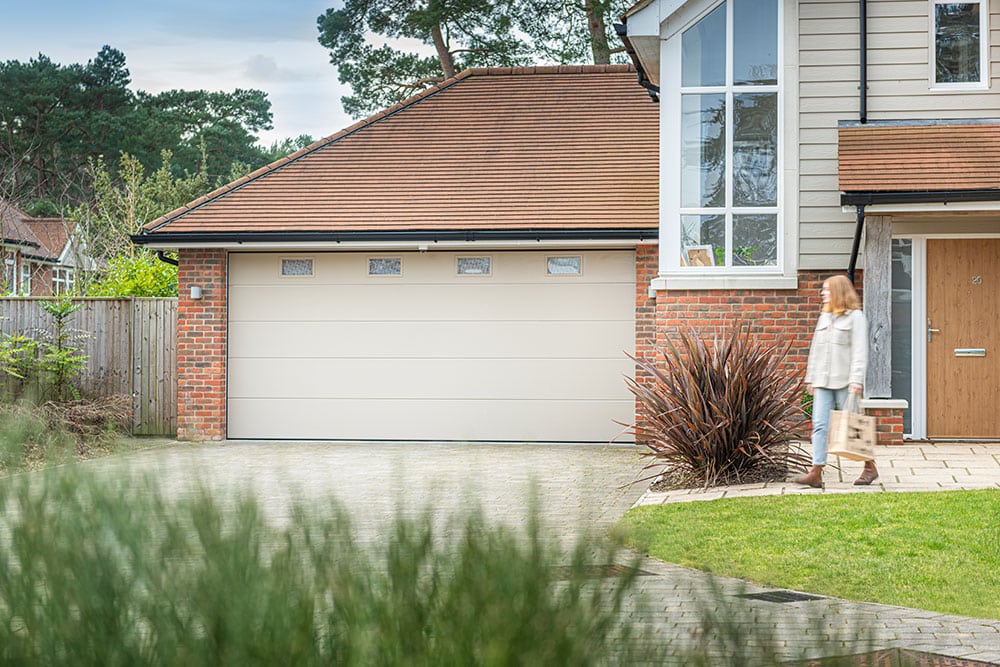 We want to make sure that our customers make a lasting investment when they choose one of our garage doors. It's for this reason that we make sure that all of our garage doors are put together by reliable manufacturers. Only the finest materials are used for our garage doors to ensure that they meet our high standards of quality and are highly durable. Our staff quality-check all of the garage doors that we supply to make sure that they are suitable for our clients in Cleveland. 
Once you've selected a garage door that is suitable for your home, our team will arrange to have it installed on a convenient date. We understand that the installation of a new garage door can be disruptive, which is why our staff work with speed and efficiency at all times. Rest assured, your new garage door will be fully tested before we leave so that you can begin using it without any cause for concern. Below, you can learn more about the wide range of garage doors that we offer in Cleveland.
Claim your
FREE

home survey today!
Enter your details below and a member of the team will be in touch to discuss your requirements.
Roller garage doors open by being raised into the ceiling of the garage, where they are stored in a cylinder shape. The versatility of these doors is what has made them such a popular choice for Cleveland homeowners over the years.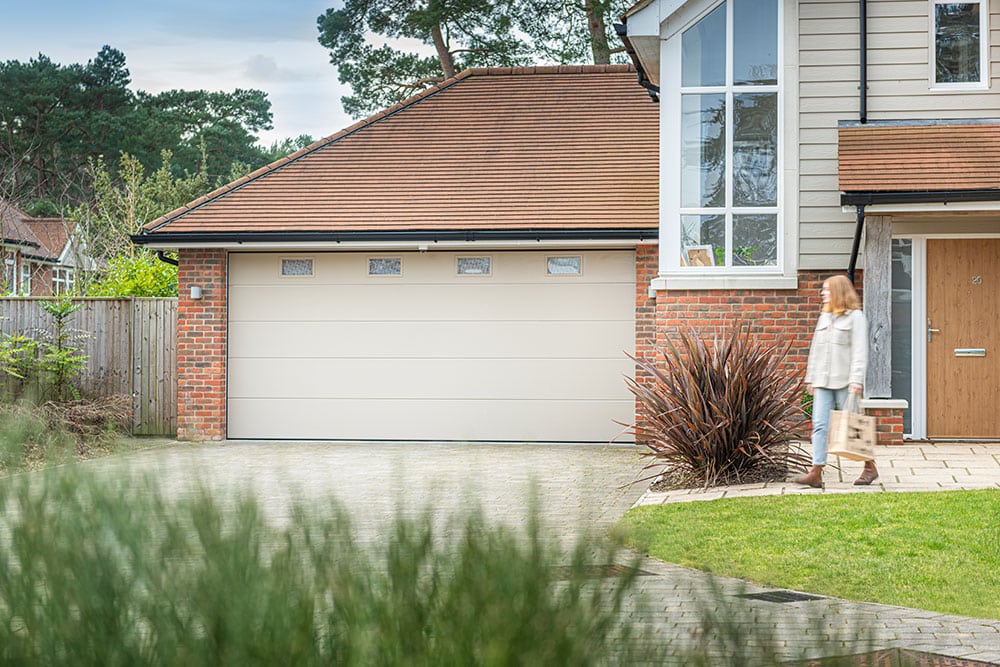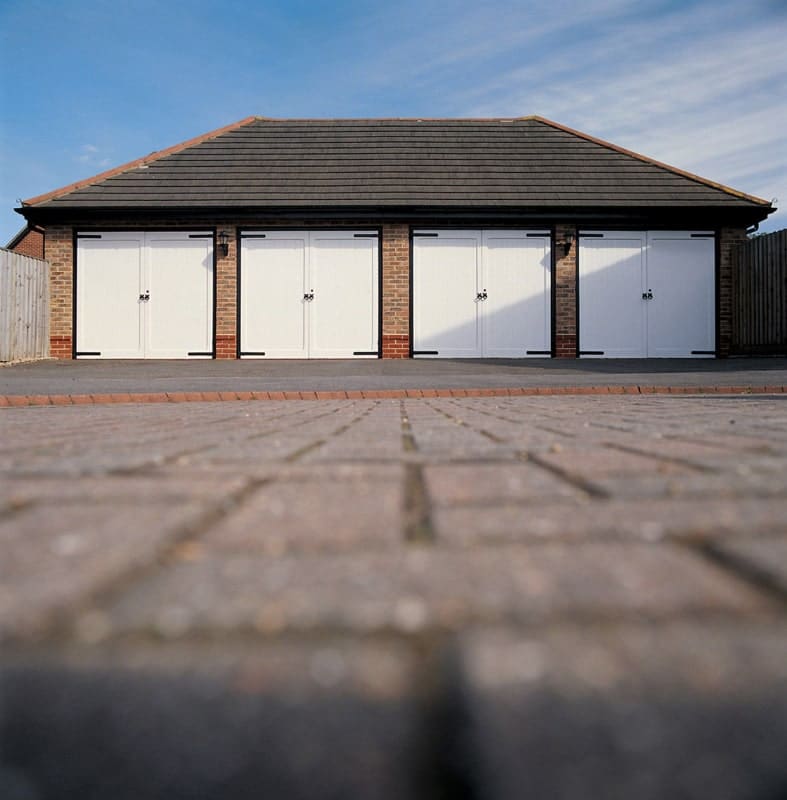 If you're looking for a garage door that is easy to use, then our side hinged garage doors are the perfect option. These doors are opened much in the same way as other doors around the home, so you'll have no trouble using them. 
We want to deliver durable doors that are aesthetically pleasing as well as function, which is why we also have timber options available for our garage doors. These timber models look great and are highly versatile.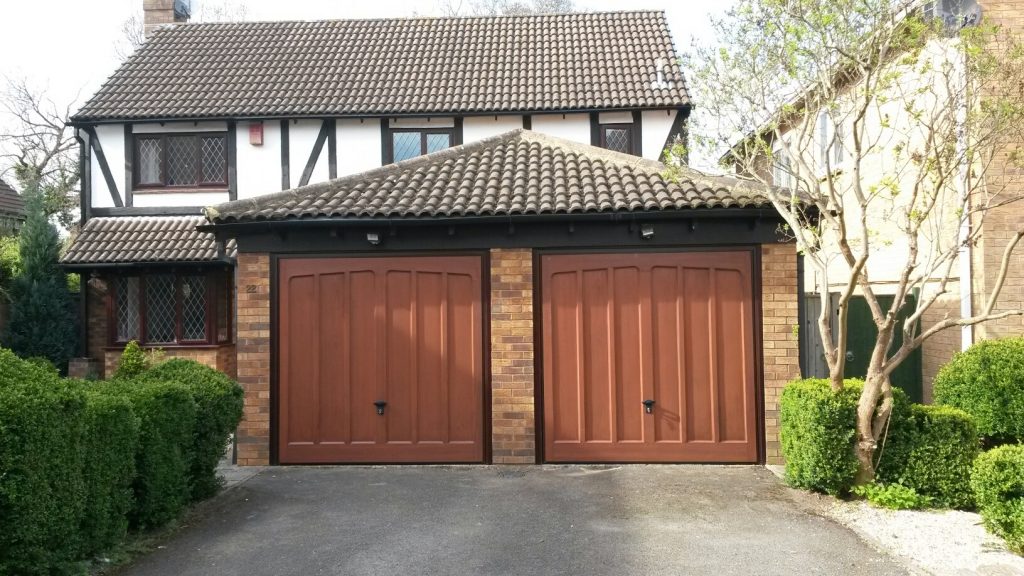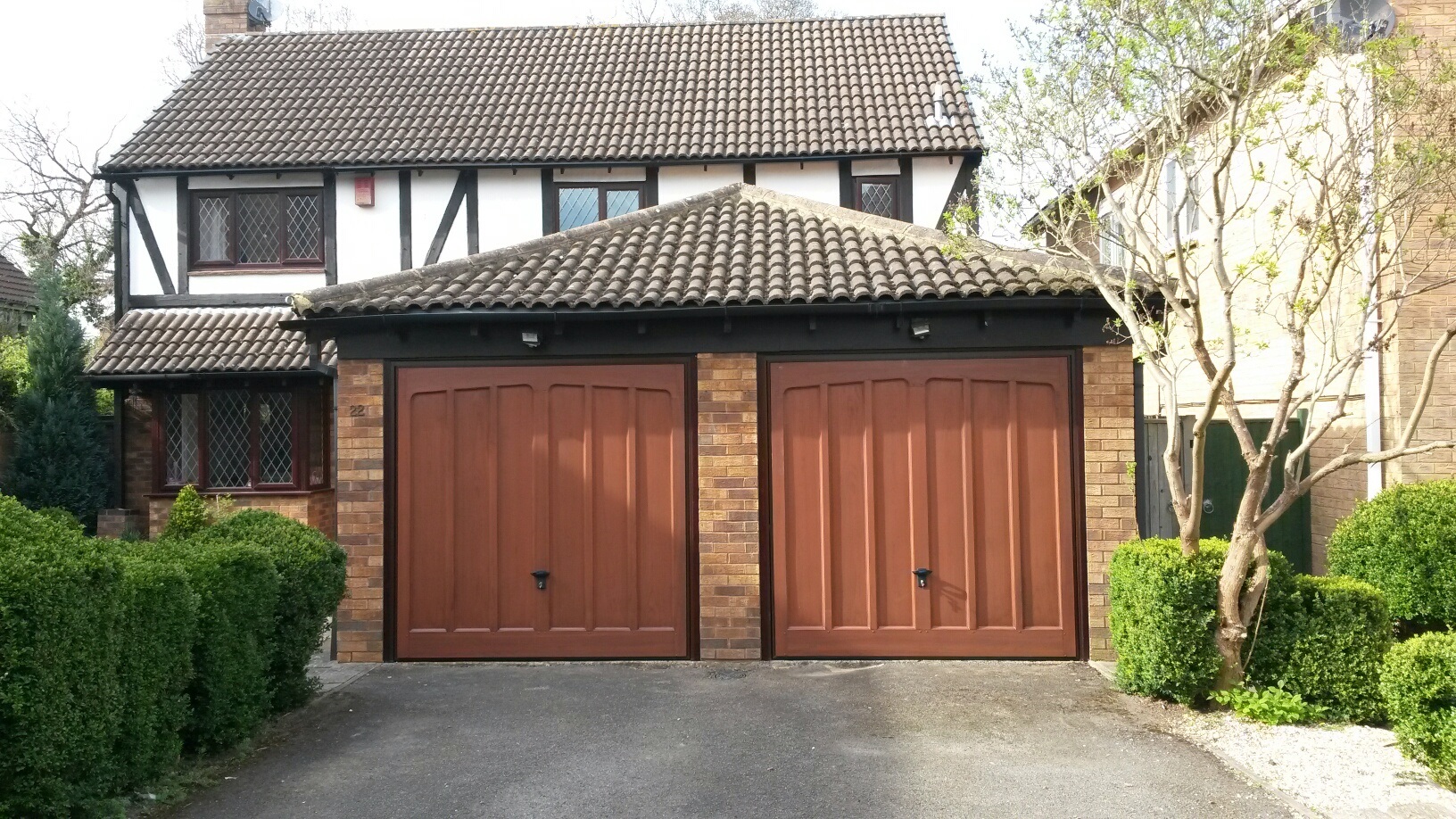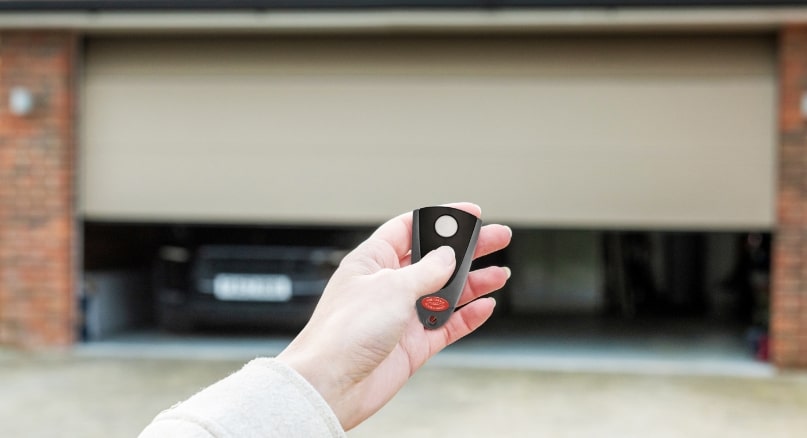 Electrical operation features are essential for modern garage doors, which is why all of our models are integrated with such systems. With the simple touch of a button, you can have your garage door opened in an instant.
As the name implies, up and over garage doors are opened by the main panel being lifted up and slotted over into the ceiling of the garage. These garage doors are very popular as they help to save space within garages.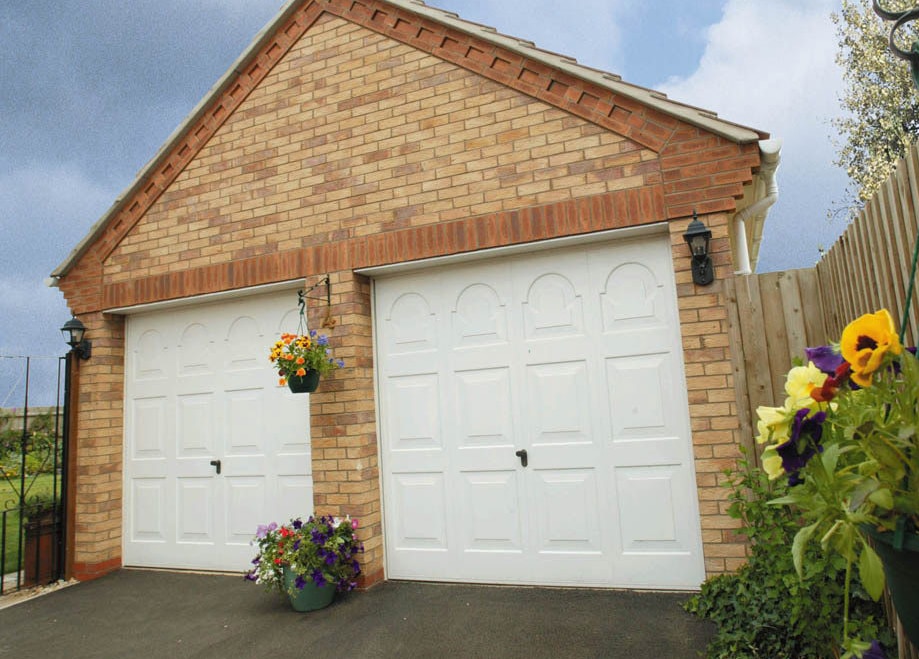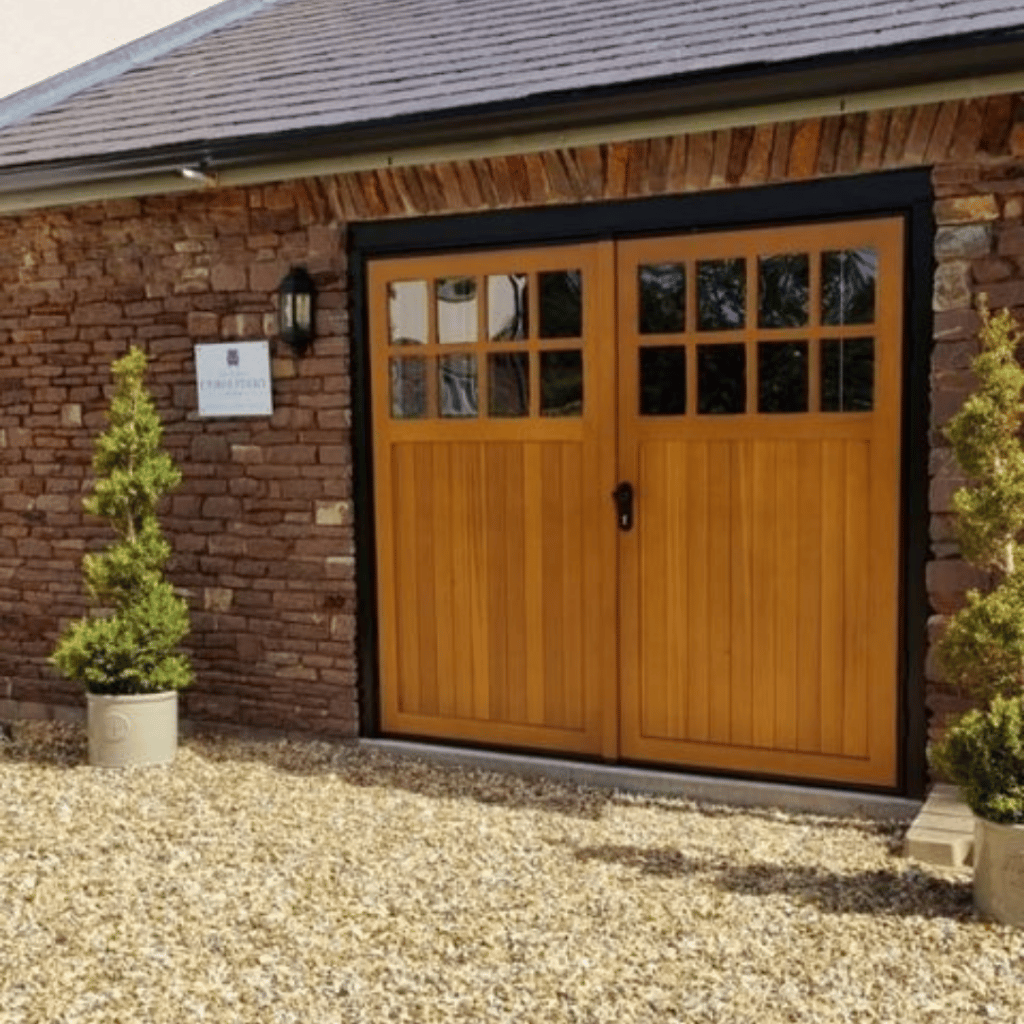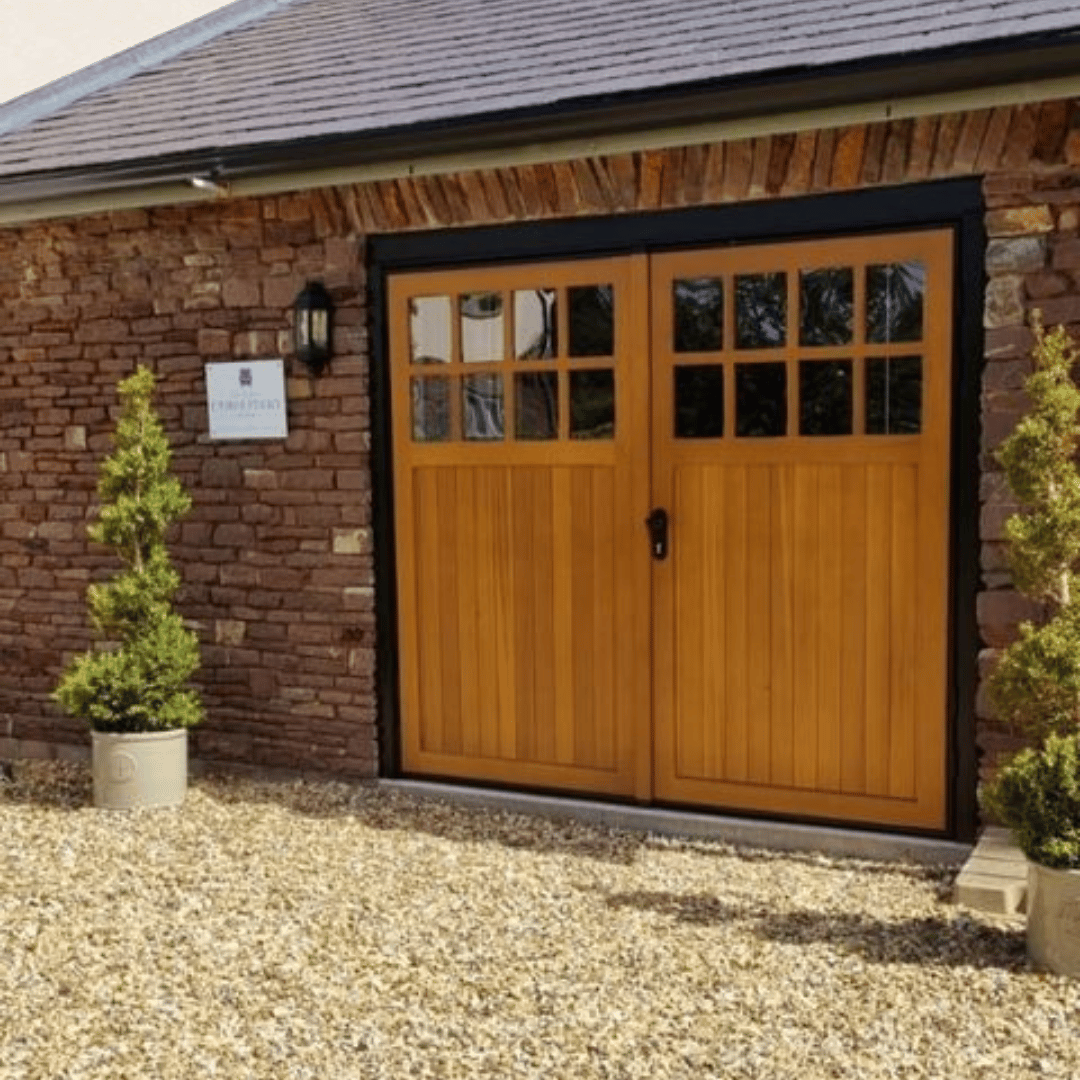 A lot of homeowners want to be able to access their garage without having to use the main door. Fortunately, we have an impressive selection of personnel doors available that are perfect for quick garage access.
Sectional garage doors are made up of individual sections that fold into one another when the door is being opened. The versatility of these doors and their excellent security benefits make them perfect for Cleveland homeowners.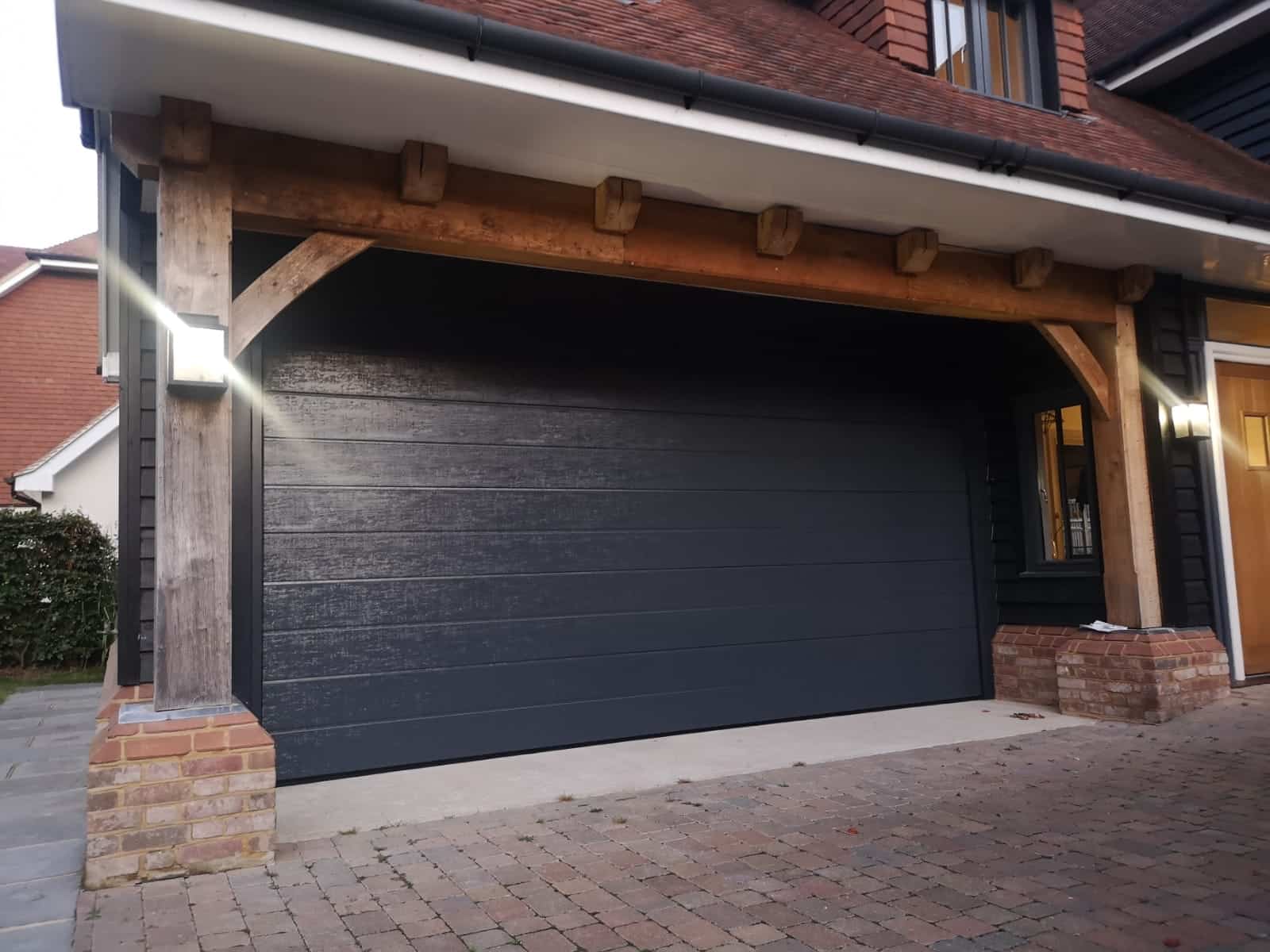 Additional Services We Offer
Garage Doors are a significant investment for all property owners in Cleveland, so you'll want your new model to last for as long as possible. To help you get the most out of your garage door, our team offers maintenance and repair work in the local area. With a quick inspection, our staff can identify any areas of weakness in your garage door and have them repaired in no time. 
Why Choose the Garage Door Company for Garage Doors?
For many years, we at The Garage Door Company have been delivering garage doors of the highest quality to property owners in Cleveland. Thanks to the efforts of our staff, we've built up an excellent reputation throughout the local area, which is why we're the first-choice supplier for many property owners. Our past efforts have resulted in us receiving plenty of positive reviews from customers in Cleveland, most of which can be read on our testimonials page. 
We understand how important it is for property owners to know that they're getting a garage door from a team of proven suppliers. As such, we're proud to boast that we're fully endorsed by several highly esteemed industry bodies, all of which recognise the quality of our products and services. For example, both CHAS and DHF endorse our team and recognise us as reliable garage door suppliers. Such recognition sets us apart from similar garage door suppliers in Cleveland. 
So, are you convinced that ours are the finest garage doors available for property owners in Cleveland? Then be sure to get started with us at The Garage Door Company today! Our specialists are always willing to discuss our garage door options at length and to answer all customer queries. We will provide you with the requested specifications for the relevant doors and talk you through our process from consultation to installation. 
If you're unable to speak with us during business hours, email your questions to info@thegaragedoorcompany.ltd.uk or fill out our online contact form. Alternatively, you can speak with one of our garage door experts in Cleveland directly by calling us on 0330 912 7930. No matter what contact method you choose, you can expect to deal with reliable garage door experts who have plenty of experience. Remember, we're the number one garage door supplier in Cleveland, so contact us today!